President Donald Trump recently tweeted a hateful message about one of basketball's greatest players, Lebron James, and understandably people were pissed. His tweet read,
"Lebron James was just interviewed by the dumbest man on television, Don Lemon. He made Lebron look smart, which isn't easy to do. I like Mike!"
As we all know, Twitter is where we can all go to see who Trump is hating on this week, as well where we can find any information regarding how badly he's screwing up our country. Not long after Trump's tweet started making headlines, Melania stepped in and released her own statement via her spokeswoman, Stephanie Grisham. The statement completely contradicted Trump's tweet and even made a dig at his inappropriate use of social media saying:
"It looks like LeBron James is working to do good things on behalf of our next generation and just as she always has, the first lady encourages everyone to have an open dialogue about issues facing children today As you know, Mrs. Trump has traveled the country and world talking to children about their well-being, healthy living, and the importance of responsible online behavior with her Be Best initiative."
This got me thinking, perhaps Melania is smarter than she looks. There's no doubt that she didn't have a single thought about American politics until her moronic husband decided to run for president, but it does seem like she's finding her voice these days. Then I started to wonder, is Melania slightly less racist than Trump? Here's some evidence I have pulled together.
When Kids Were Stuck In A Thailand Cave
Wonderful to hear all 12 boys & their coach are out of the cave in #Thailand. What an amazing & heroic global effort! Wishing them all a speedy recovery.

— Melania Trump 45 Archived (@FLOTUS45) July 10, 2018
When a group of young boys got stuck in a cave in Thailand last month, Trump used the tragedy to boast about how our government was involved in the rescue and that he sent American troops to assist. The tweet received a significant amount of backlash as the president seemed to be pointing out how much the U.S. government cared about children overseas yet was simply throwing children in cages on our own soil. At least he sent more than just his thoughts and prayers this time. Also, most people had already known that the American government was involved in rescue efforts as the media had informed us days before he tweeted this. At least FLOTUS seems to have a better head on her shoulders, and rather than singling out the United States she humbly labeled it a "heroic global effort" which is significantly less obnoxious.
Melania Visited Migrant Children In Texas
Visiting w children at the shelter in #Texas yesterday was very touching. Despite the difficult circumstances children were in good spirits & very kind. It's my sincere hope Congress will be able to reach across the aisle & find a solution! pic.twitter.com/4ZumcDVVMc

— Melania Trump 45 Archived (@FLOTUS45) June 22, 2018
Trump has yet to visit the children he has separated from their families and ordered to be locked in cages, but likely that's for his own safety. His presence might inspire a Children of the Corn situation, and we certainly wouldn't want that to happen. Even though Melania received harsh criticism for wearing a jacket that read "I REALLY DON'T CARE. DO U?" on the back while on her way to Texas, some have interpreted this as her way of trolling her husband and letting us know that the president couldn't care less about these immigrant children. Obviously, she does because she went to visit them. Once. Like I said, she seems to be slightly less racist than Trump. She certainly doesn't deserve an award or a medal.
Melania Includes Children Of Color
We had an informative listening session at the @WhiteHouse today. Thank you to each of the students who shared their thoughts & feelings with me. I am listening and know that together, we can work towards ensuring children everywhere can be their very best. pic.twitter.com/tOzhJD6Qbj

— Melania Trump 45 Archived (@FLOTUS45) April 9, 2018
Part of Melania's initiative is to ensure all children receive a proper education. She held an event at the White House last spring where a dozen or so kids were invited to share their thoughts, likely on their own educational experiences and how the school systems can be improved upon. Scrolling through Melania's photos on her Twitter page, these are some of the few (and I mean very few) pictures that include anyone of color. Whether it was her prerogative to include kids for all backgrounds or someone else's (likely the latter), it's the image she portrays to the world here that makes her just a bit less racist than her husband.
National African American History Month
It was wonderful to welcome guests to the @WhiteHouse this evening in celebration of National African American History Month. We look forward to hosting many more events that celebrate our unique and diverse cultures. #BlackHistoryMonth2018

— Melania Trump 45 Archived (@FLOTUS45) February 13, 2018
Melania tweeted several times during Black History Month about promoting diversity, equality, and hosted some kind of event at the White House which probably made attendees feel like they were in a live action depiction of Jordan Peele's "Get Out." The First Lady obviously got a lot of crap for these tweets, many from people asking that she try to instill these morals into her thickheaded husband. Other people had a problem with her calling February "National African American History Month" when it has always been known as Black History Month, honoring the accomplishments of all people of color, not just those that were dragged to this country from Africa. In her defense, Melania probably thought she was being politically correct. Since her husband Donald doesn't care about black people (or Spanish or gays or women), the responsibility of hosting an event like this was likely on her. Let's give her an "A" for effort.
Honoring MLK Day
Today we honor Dr. Martin Luther King Jr. & his service to this great country. I am honored to be First Lady of a nation that continually strives for equality & justice for all. #MLKDay

— Melania Trump 45 Archived (@FLOTUS45) January 15, 2018
While Melania honored Martin Luther King Day with a simple, yet humble, tweet, our moronic president honored it by signing a proclamation noting the contributions of a "great American hero." Unfortunately, his pathetic efforts were overshadowed by reports of harsh comments he had made in a private meeting the day before. While discussing immigration laws and potential compromises, Trump asked why the United States should be forced to take in immigrants from shithole countries, including Africa, the Caribbeans, and Central America. Apparently, immigrants from predominantly white countries are okay though. This is hardly a symbol of the equality and peace Dr. Martin Luther King Jr. preached about.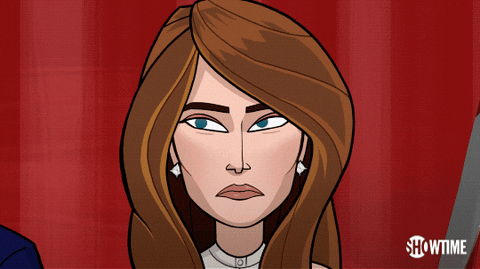 Melania might get a lot of crap for not pushing Trump to see his racist ways, but think about who his supporters are. Racists. KKK members. White supremacists. Rich white people. If he stops appealing to their bigotry, he can kiss that second term in office goodbye. And imagine what our lives would be like if Melania portrayed an image just as bias as her husband. It would be Nazi Germany all over again, so in conclusion, I am grateful that FLOTUS is just slightly less racist than her husband, Trump. She's working hard to keep things balanced until we can get a more rational (and more qualified) person to take over the office come 2020.