Hardly a day goes by without the media discussing Trump's looming impeachment. Will it happen? Won't it? When? Our government is so slow to get anything done, a new president will be in office before a decision is ever made. That doesn't mean we can't celebrate now though! Let's face it, the guy is more corrupt than any president most of us have seen in our lifetime. So, why not throw an impeachment party? Here's everything you'll need:
Impeach Trump Invitations
The key to the perfect Trump impeachment invitation is to combine humor with the party details in order to ensure your guests that you haven't lost your mind and started some kind of radical alt-left extremist group. You may even want to encourage guests to wear their favorite anti-Trump gear, bring along handmade picket signs, or even dress up as their favorite Trump advisor. Don't forget to keep all Trump supporters off of your guest list!
Trump Baby Balloons
No impeachment party would be complete without a few dozen baby Trump balloons floating around. Not only will they help to transform your party local into an anti-Trump haven, but your guests will just love to incorporate the baby Trumps into their selfies. Pair them with orange and yellow balloons with your favorite Trump quotes written on them and your decor is nearly complete!
Trump Toilet Paper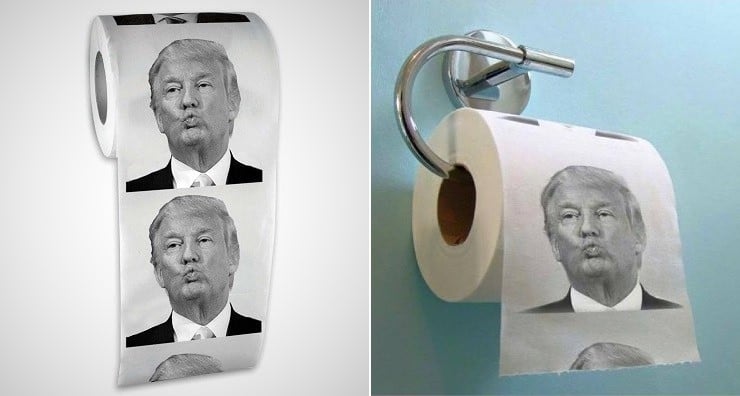 Whether you're throwing your impeachment party at home or at a venue, replacing the bathroom's toilet paper rolls with some Trump toilet paper would give your party a unique and hilarious touch. While you don't usually want guests going Number Two at your house during a gathering, having them use this anti-Trump TP would make up for their party faux pas.
A Countdown Clock
While impeachment is inevitable, the long process likely won't occur in time to cut Trump's presidency short. For this reason, a Donald Trump countdown clock is a must-have for your impeachment party. Have a countdown until there's just a year left, hand them out as favors, or simply stick one on a table as part of a centerpiece. Your guests will think it's hilarious!
Trump Themed Hors D'oeuvres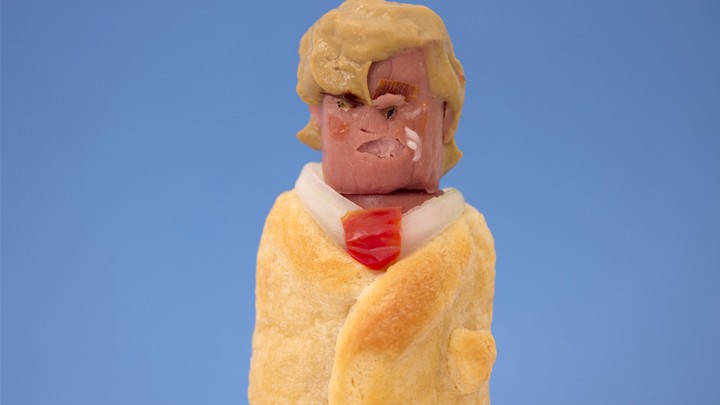 No Impeachment party could be complete without some special anti-Trump hors d'oeuvres. Think pigs in a blanket dipped in yellow mustard, mini Mexican tacos, bologna finger sandwiches with Russian dressing, and golden shower burger sliders. The possibilities are endless! Get inspired by some of these Trump inspired meals. If you're not up for being creative in the kitchen, just order some burgers from McDonald's and call it a day!
Impeachment Dranks
What's a party without cocktails? Channel your inner barista and offer your guests some Trump-themed cocktails! Think cotton candy hair and peach sangria. Try one of these cocktail recipes for your Trump impeachment party and don't forget to get your hands on some these brews inspired by the president for the beer drinkers at your party.
Now that you're all set to start planning your Trump impeachment party, the only thing left to do is actually get this man out of the Oval Office.