Like Trump's previously fired advisors, they can only hope to be offered interviews and book deals upon their departure. So, in order to cash in on these expected deals, they're going to be recording the conversations they have throughout their work days. This includes backing up emails, text messages, recording phone calls, and having a recorder going during any meetings or in-person communication they have with Trump or his other advisors throughout the day.
So, who got the boot? That would be the Secretary of State Rex Tillerson, Director of the National Economic Council Gary Cohn, and Trump's national security advisor Gen. H.R. McMaster. They were replaced with former U.N. Ambassador John Bolton, CNBC commentator Larry Kudlow, and CIA Director Mike Pompeo. Without knowing how much time they'll truly have to get comfortable in their new position, Trump's new advisors reportedly started recording immediately. Here are some things they hope to catch:
Trump And Melania Battling It Out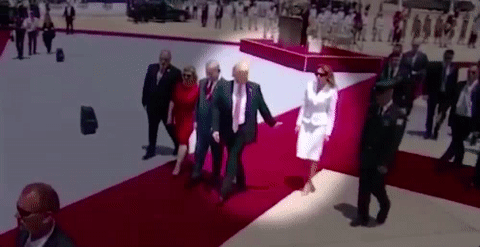 With all of the cheating allegations coming to light and proof that he actually paid off women to keep his affairs quiet, Melania has got to be fuming. She might be able to keep her cool while the two are in public, aside from her refusal to hold her husband hand of several occasions, but they must be having some seriously heated conversations these days. The Fist Lady is far too beautiful to take Trump's crap laying down, regardless of how much money he has these days. There's no doubt that divorce rumors will begin the moment the two move out of the White House, but for now, we'll have to rely on these new advisors to get us the dirt. We want more than the news that the two supposedly don't share a bedroom. We want to hear about their screaming matches, Melania's reaction to Trump going to court over the Stormy Daniels debacle, and the juicy details of how he tries to dig himself out of this one.
Trump Debating With Kim Jong Un On Whose Button Is Bigger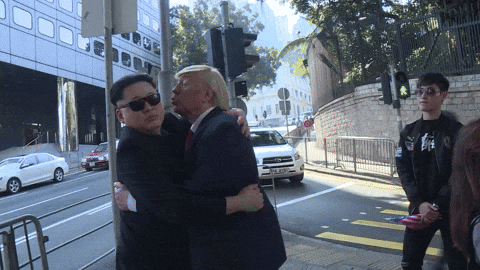 As two egotistical maniacs, listening to a conversation between Trump and Kim Jong Un would be entertaining, to say the least. After the two argued about who had a bigger button to press, they'd likely diss each other's hair. Then Trump may or may not tell the North Korean dictator that basketball sucks and that he doesn't play it right. Jong Un might respond by telling Trump his tan is fake, and it's obvious he has no idea what he's doing in office. The possibilities are endless. It would be like the greatest episode of The Jerky Boys, except better.
Confirmation That Trump And Ivanka Are In Love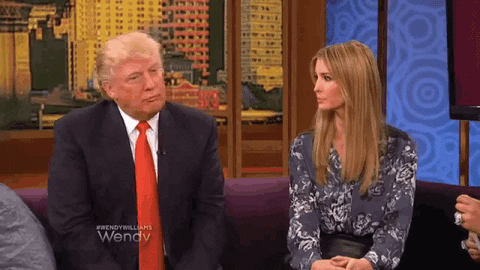 So, Trump has had a super creepy relationship with his daughter Ivanka pretty much since the moment she started wearing a bra. He has said incredibly inappropriate things about her body and appearance, even claiming that she would be his girlfriend if she weren't his daughter. (Ummm, ew.) Not to mention that the two are extremely close. Almost too close. They've been photographed in many compromising positions including one where Ivanka is dancing on his lap, and another where she's in bed with him. The two can't seem to keep their hands off one another, and it would be hardly shocking if Trump's new advisors were able to capture evidence of their relationship being even more inappropriate.
Trump Chatting With His Bestie Putin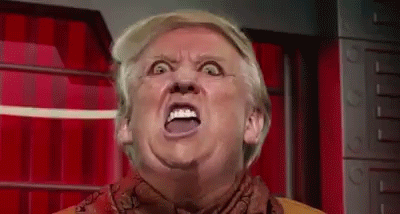 We all know that Trump and Vladimir Putin are best friends. They probably fall asleep on the phone together, send each other hilarious memes, and giggle over their plans to take over the world. Trump can deny it all he wants, but Putin is the only person in politics our president has been chummy with. Maybe because he's the only one on his side that he can't fire. If Trump's new advisors had intel on how close Trump and Putin truly are, it might be enough to get the guy impeached finally!
Trump Finally Confessing To Being Unfaithful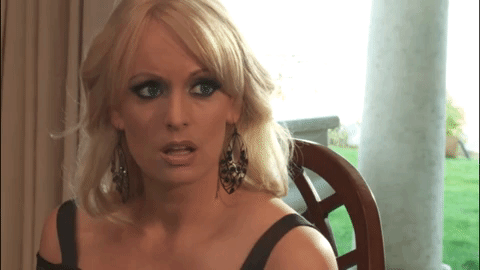 We all know we have a better chance of him admitting to paying the Russians to fix the presidential election than hearing him admit he cheated on his wife with a porn star, which is why the president's new advisors are all on the lookout for this one. He may not admit his indiscretions to us, but at some point, he'll have to tell Melania the truth and grovel for forgiveness. This would be a huge selling point if his advisors could get a chapter on this in their tell-all books, especially if it's accompanied by some high-quality photos of Trump on his knees with tears streaming down his face. Something like that could mean early retirement for these guys!
Proof Of Trump's Incompetence As A President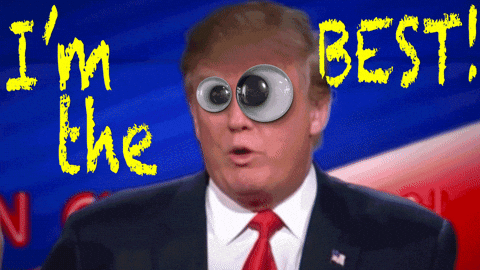 We know he's not familiar with the Constitution or the fact that Puerto Rico is part of the United States, but more evidence of his incompetence would surely be entertaining. He truly makes us feel like anyone can grow up to be president. Catching him asking questions about what Congress does or why women are allowed to hold positions in office. Anything to keep what will ultimately be known as Trump's four-year comedy act going. They'll undoubtedly be able to catch him lounging on the couch when he should at his desk and in bed long before his work is done. Not to mention his frequent trips to Mar-a-Lago to play golf and wasted time on Twitter, all methods he uses to avoid doing anything notable. Of course, having evidence of him goofing off and using taxpayers dollars to hire multiple escorts would be the big money maker. Only time will tell what kind of juicy info they get, but we're guaranteed to get a few tell-all books and interviews out of Trump's incessant need to fire everyone.