Roseanne Barr may have just destroyed her career in television, but her racist tweet seems to have launched her career in a direction no one could have predicted. In politics. As Republicans are known to thrive on racism, Barr caught the attention of Trump's advisors and is now being considered as a potential asset to their team. This would explain her brief disappearance from Twitter, one that only lasted a few hours. She was advised to return to the social media site and continue defending herself as a sort of trial run for this position in the White House. In her new role, Barr's title would be the Racial Sensitivity Advisor where her main responsibility would be to ensure Trump appears racist enough to the public in order to please his supporters but not too racist that he lands himself in hot water and risks getting himself impeached. Here's a look at what Roseanne's duties as Racial Sensitivity Advisor would entail:
Leaving A Hint Of Racism In Trump's Tweets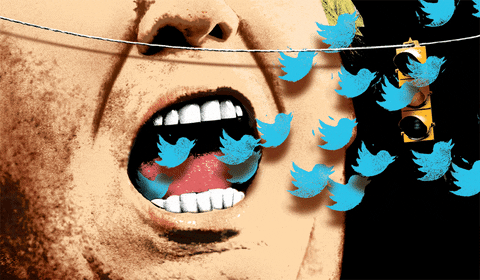 The data is in! Trump's advisors insist that a healthy balance of 85 percent racist verses non-racist tweets on a monthly basis is enough to satisfy his supporters so that they can count on a win for the 2020 election. Roseanne's job is to ensure that percentage isn't met too early and that the racism can be spread out evenly over the weeks. She can only do this by advising Trump and actually has zero control over his Twitter account. Additionally, she must be available at all hours of the night to assist Trump with adding ethnic slurs to his tweets as a way to keep things interesting and advance his vocabulary. His advisors are working hard to get him to stray from words like "haters" and "losers" as they're heavily overused by the president and Barr's job is to encourage this further.
Publically Blaming Tump's Ignorance For Too Much Racism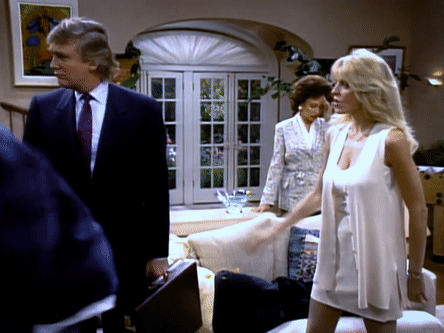 Roseanne seems to be an expert in blaming ignorance when it comes to her controversial "jokes" even recently claiming she didn't realize Valerie Jarrett was black when she compared her appearance to that of a child of the "muslim brotherhood & planet of the apes". Using this tactic for Trump's racist blunders would be incredibly believable, mostly because the world already thinks he's a dumbass. Roseanne's job would be to analyze the seriousness of a situation and see if this kind of response would allow Trump's racism to blow over, or if she has to take it a step further with their excuse. "Trump didn't know that not all Mexicans are rapists! He just recently found out what rape means and discovered that he himself is, in fact, a rapist."
Creating A List Of Medications That Racism Can Be Blamed On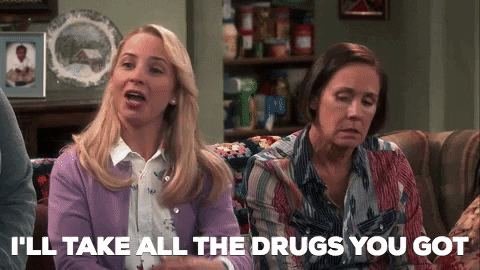 When Roseanne's job requires her to take the excuses to the next level, she is responsible for having a list of medications on hand at all times that cause racism. As you likely heard, she tried to do this for herself blaming her racist tweet on Ambien and booze, however, the company behind the sleeping pill denounced her claims. Besides, anyone who has taken Ambien before knows that once you pop the pill, you barely have enough time to take your last trip to the bathroom let alone think of that kind of tweet before your body shuts down. While the list of drugs has not yet been developed, we know that they'll all be legal and they'll all be uncommon. The less people know about the medication in question, the more believable their excuse is.
Finding Politicians Who've Done Or Said Worse
https://twitter.com/quietcry/status/1002115701522366465
Part of Roseanne's recovery process from her Memorial Day tweet was to find people who've done worse without any repercussions, and then tweet them to her followers. Her plan worked, and she now has a ton of people supporting her when just a few days ago her future wasn't looking so bright. If she could do that for herself, imagine what she could do for Trump! There have been a ton of openly racist presidents whose words and actions while in office would make Trump look like a saint. The first few presidents that come to mind are Thomas Jefferson, James Monroe, and of course, Ronald Reagan.
Teaching Trump Casual Racism That Won't Get Him In Trouble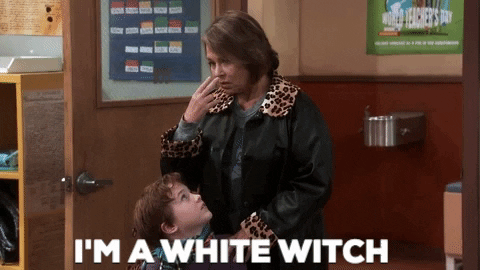 Casual racism is far more accepted and often overlooked, so it would benefit Roseanne to teach him this skill that she has mastered over the years. One of the most popular ways Roseanne does this is by calling everything she says a joke. If it's designed to be funny, then it can't be racist, right? While Trump is hardly a comedian, this just might work for him anyway. Another method Barr will likely teach the president as his Racial Sensitivity Advisor is to start statements about other races or cultures off by declaring he's not racist. This one will likely only be reserved for liberal crowds though because we all know that Republicans don't want to hear that.
Hiring POC To Hang Around Trump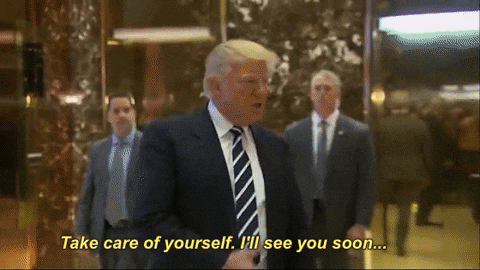 Kanye West is a good start, but he holds little credibility since he's batshit crazy. Making it look like Trump has some black and Spanish friends could be as easy as allowing some of his secret service team members to dress in street clothes. Since he seems to surround himself with all white men, however, Roseanne might have her work cut out for her here. She might only have really tan Italians and Greeks to work with, but it could work. This will help give the perception that Trump is open to friendships with people of color because having black friends means he can't possibly be racist. At least that's what his moronic supporters will say.
Going With Sheer Denial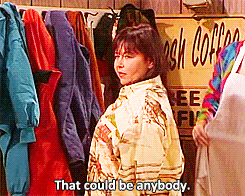 During the rare instances where Trump is quoted saying something racist without video evidence, Roseanne's job will be to advise him to go all Shaggy on the people. "It wasn't me!" Tape recordings can be faked, pictures can be Photoshopped, Tweets can be faked, and even videos can be edited. Denial has been a great friend to Roseanne and her career, and it will be one of her greatest assets upon joining the team of Trump advisors.