A supposed scammer, who presented himself as a talent recruiter for one of the largest porn companies in the world whilst duping adult industry aspirants into having sex with him, was slammed with an assault charge after the company caught wind of his shenanigans. 
Evil Angel, a renowned company in the porn industry, found out about a man, named Francisco Reveriano, who was falsifying himself as a company scout by using a bogus name and reaching out to women in the Texas area who were seeking to break into the adult industry.
When one victim fell for his swindle, she hit up a company contact who then put her in touch with Adam Grayson, Evil Angel's CFO.
In less than two days, the pair were able to track down and nab the conman à la "To Catch a Predator."
Grayson became aware over the summer that an individual was using a phony Evil Angel email account, along with tampered contracts, to contact females via Facebook and "audition" for a job with the erotic company.
"I sent them an email threatening legal repercussions and was surprised when he emailed me back apologizing and saying he won't do it again," Grayson explicates, noting that he hoped the dialogue would put an end to the cozenage. Of course, it was only a few days later when he heard of similar scams seemingly carried out by the same man utilizing a new false Evil Angel email address.
Recently, Grayson was contacted by an industry colleague who connected him with Deana Embry, a Dallas-area woman who discovered she had fallen victim to Reveriano's hoax.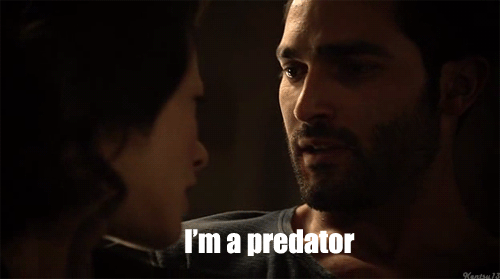 Embry and Grayson then plotted to use a second meeting she had set with Reveriano for two days later as a chance to catch him red-handed on camera.
Ultimately, Reveriano visited Embry's home while Gil Wilson, a local private detective (hired by Grayson), installed cameras for the anticipated meeting and waited across the street for the con artist to arrive. Another man was surreptitiously situated in the house to assure Embry's safety.
Seconds after the trickster stepped foot inside the woman's abode, the P.I. burst through the door and started to grill him! Reveriano, visibly frightened, rapidly conceded to his real identity and that he had falsely presented himself as an Evil Angel porn scout in an effort to cheat women into having sex.
To view the look on the porn scammer's face when he's cold busted — click HERE.
YOU MIGHT ALSO LIKE:
Cop Caught On Video Snapping Pics Of Woman's Butt At A Concert
Men Lose Passion For Sex Before Women Do in Long-Term Relationships, Says Study