If you enjoy scrolling through photos of Pinterest fails, then you'll just love Netflix's show "Nailed It." It's a hilarious nontraditional baking competition where contestants compete to recreate edible masterpieces for a cash prize. The contestants are hardly professionals in the kitchen, so as you can imagine, their creations are often disasters. Several judges determine the winner by declaring one contestant as the baker who has "nailed it" and the rest who have "failed it."
When an episode of "Nailed It" featured a cake resembling Donald Trump, the results certainly didn't disappoint and likely sparked nightmares all over the country.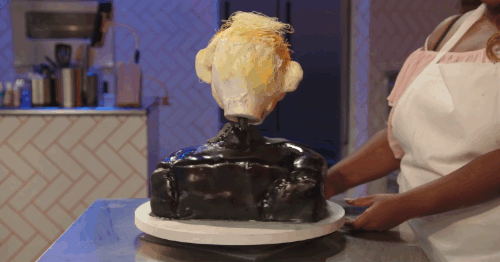 Here are some other Donald Trump cakes that would fit in perfectly on this show, and whether they have "failed it" or "nailed it":
1. This Homemade Disaster
Donald Trump ugly mug is definitely recognizable on this homemade cake, making it a likely winner on an episode of "Nailed It," but it's lacking a few essential qualities. The skin tone is far too pale, even the president himself would request a darker complexion. Also, while the man is certainly on the heavier side, his chin isn't completely absorbed by his face just yet. This cake is also missing ears, and even though Trump rarely uses them, it's kind of an important facial feature.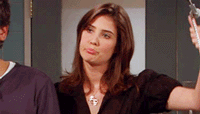 2. The Laziest Trump Cake Ever Made
Whoever came up with this approach to their Donald Trump cake is the laziest person to ever bake. Or, rather, the laziest person to ever pick up a store-bought cake and attempt to pass it off as something worthy of having the president's face on it. Speaking of, it's likely that the photo of Trump isn't actually edible.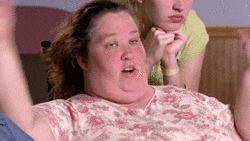 3. Made Like A Pro
This may be one of those images printed on a sugar sheet that makes baking simple, but it looks edible, and that's more than I can say about the previous two. Trump's face is recognizable, and he's making one of his most iconic expressions, so let's call it a win.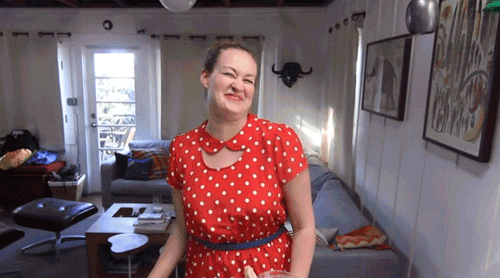 4. Donald Trump Or Bernie Sanders
If it wasn't for what is written on the side of the cake, it would be hard to determine whether or not this is supposed to be Donald Trump or Bernie Sanders. That might be due to the fact that his hair is the same color as his face and it looks like he has white sideburns. However, as previously mentioned, it says "This cake is YUGE!" and "Make dessert great again" on whatever the cake is resting on, so it's clearly supposed to depict the president. Those tiny hands give it away, but it would be hard to say that they nailed it.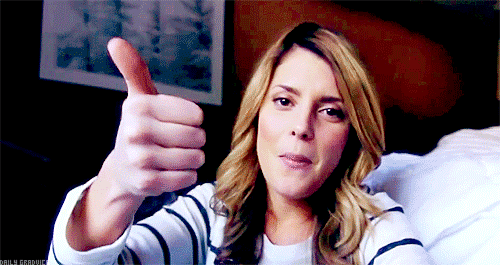 5. Orange Cake Pops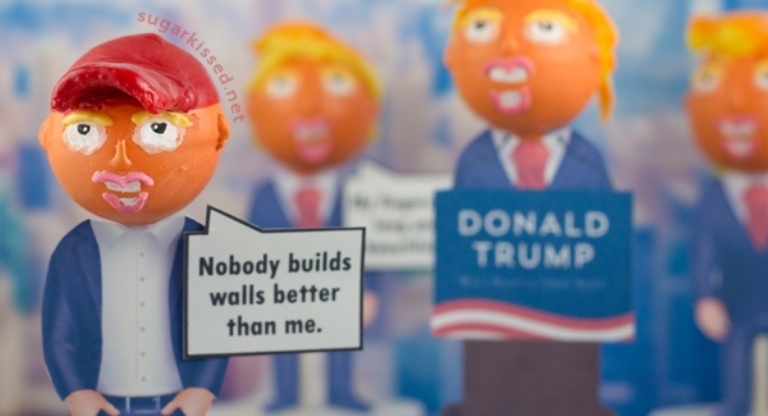 These cake pops look more like orange ping pong balls than Donald Trump, but that might be the point. The goofy expressions on their little faces and their quote boxes make it seem like they're supposed to look this ridiculous, but it's hard to look at these without thinking about playing a game of beer pong. So, did they nail it or fail it?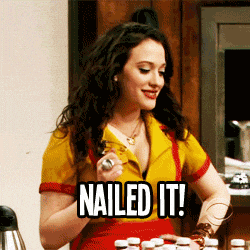 6. What Is This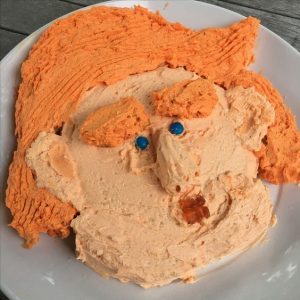 This almost looks like a kid mushed their meals together on their plate and shaped it to look like something that kind of resembles Donald Trump. Is it a cake? Is it potatoes? Is it even edible? Who knows!
7. Trump's Election Cake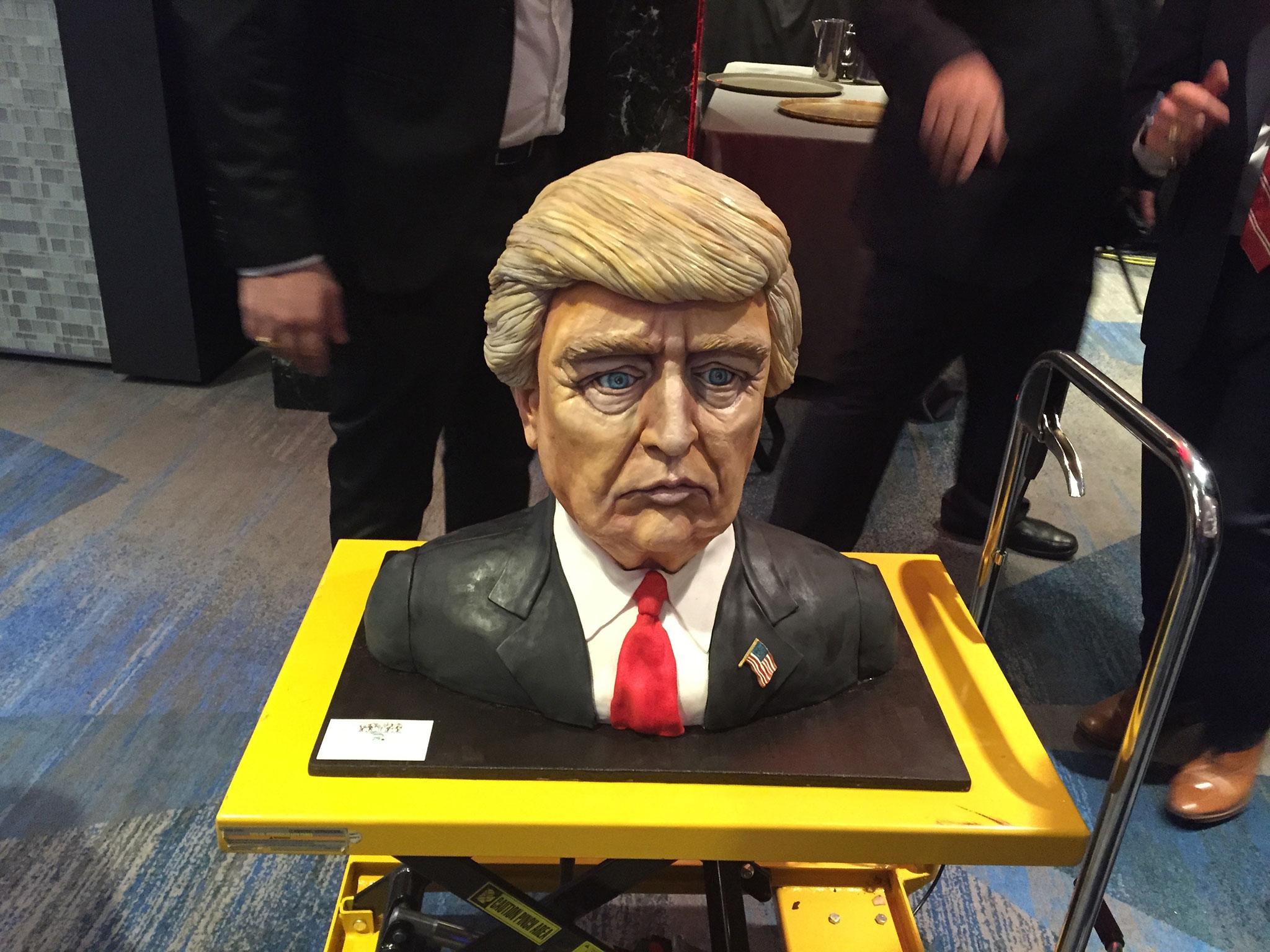 Donald Trump is pretty ugly, but is he as ugly as this cake makes him out to be? It's hard to say. The artist really got every wrinkle, eye bag, and saggy cheek in there, and then sold it to him for $7,000 on the night of the election. If you can bake a cake of a presidential candidate this ugly and then make them pay for it, that's certainly a win!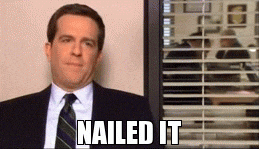 8. Donald Trump Or Jimmy Neutron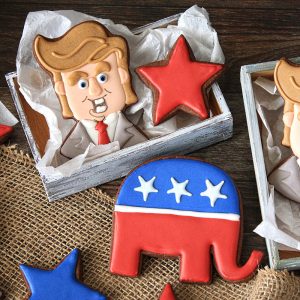 Did you know that Jimmy Neutron ran for president? Neither did I! These cookies look yummy but that looks nothing like Donald Trump. His distinctive hairstyle, orange tan, and notorious pursed lips are all missing. Even as a cartoon-like depiction, this one misses the mark.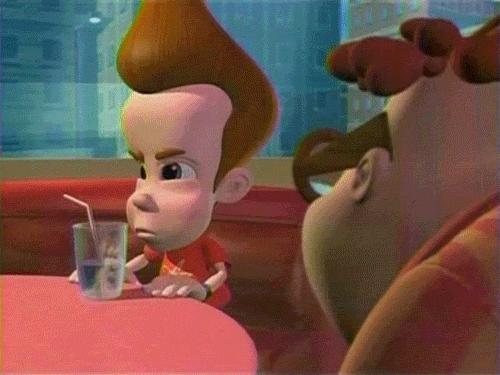 9. Two-Tier Trump Cake
While the layers of this cake look like they were made by a pro, Donald Trump looks more like a Barbie doll than the President of the United States. There's nothing about this depiction that lines up with what the president actually looks like. The only reason we know it's him is because his name is written across it, but the fondant is definitely on point.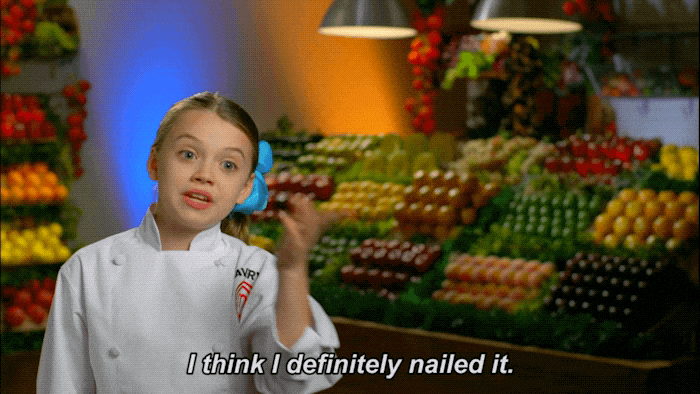 10. Trump Dumps
Not only are these adorable but they make fun of Donald Trump! They nailed these for sure.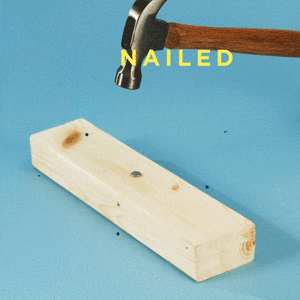 11. More Trump Cake Pops
These Donald Trump cake pops look more like an anime villain than our president. While the red and blue cake pops included in the bunch give us a clue that this is supposed to depict a politician, it could be a blonde Kim Jong-Un or a young Mike Pence. It's safe to say that these cake pops failed it.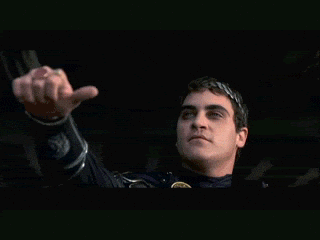 12. Princess Trump cake
No. Just no. This looks more like one of those man-shaped punching bags than Donald Trump. His head is square, he's naked, and his face looks like it should be punched. Whoever made this definitely failed it. Sorry, not sorry.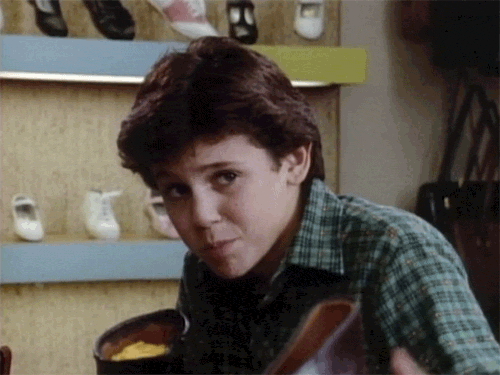 13. Make America Great Again Hat Cakes
You don't have to agree with Trump's policies to see just how adorable these hat cakes are. It's the perfect solution for anyone looking to have a Trump-themed party and is attempting to make their own cake. This would be far easier to pull off than anything with Trump's face on it. Just be sure to double-check your spelling.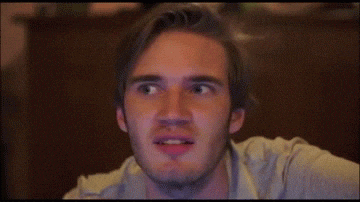 14. Peace-Maker Cupcakes
We all know that President Trump is all about making peace with other countries, and that is portrayed perfectly on these cupcakes. Can't you just picture Trump skipping around, holding hands with Kim Jong-Un? This might be another design using one of those edible sugar pieces with an image printed on it, but it's just too funny not to love.