It's official. Kimberly Guilfoyle and Doofus…I mean Donald Trump Jr. are an official item. While it came as no surprise that Trump Jr. split from his wife Vanessa in the spring, as that seems to be the Trump way, it was certainly shocking to many that someone else actually wanted to date the man. Not only date him, but the woman really seems to be happy dating the twat. This has left many of us wondering, what the hell is going on here? Don't you fret. I've put together a list of the only logical reasons that Kimberly Guilfoyle is dating Doofus Trump Jr.
To Get Her Hands On Some Of The Trump Money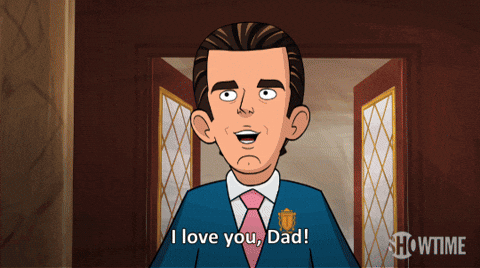 We all know that you marry once for love, and then for money. Guilfoyle has been married twice before, so it's safe to say that any of her current and future relationships are going to be more business in nature. Of course, Doofus Jr.'s ex-wife has no hard feelings. She already put in her time and will likely be paid handsomely for it. If Guilfoyle wants to put herself through that hell, then more power to her.
Guilfoyle Has Completely Given Up On Life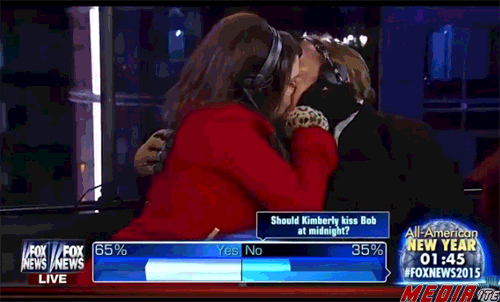 Guilfoyle, who is a year older than her boyfriend's stepmother Melania, has two failed marriages under her belt. While her career seems to have been successful, model turned news reporter, perhaps it's not where she thought she'd be at this time in her life. I mean, look at Melania. The two are practically the same age and Guilfoyle might be jealous that Melania holds the title as the country's First Lady.
Guilfoyle Is Trying To Weasel Her Way Back Into Politics
Guilfoyle's first husband, Gavin Newsom, was mayor of San Fransico back in 2003 making her the First Lady of the infamous city by the bay. After the two divorced, she seems to have been trying to worm her way back into politics, and so far she has been unsuccessful. She was rumored to have been in the running for the White House Press Secretary position, by daddy Trump of course, and was later said to have had a romantic relationship with former White House Communications Director Anthony Scaramucci. While Trump Jr. isn't exactly living in the White House, dating him would certainly help her make all the right connections. The two already plan to hit the campaign trail together come this fall.
Perhaps Guilfoyle Thinks Trump Jr. Will Run For President
It wouldn't be the first time one of our presidents ran and won largely due to their father's reputation, and if any of the Trump kids were to take their father's place as leader of the white supremacists, it would definitely be Doofus Jr. It's never too late to become First Lady, and perhaps First Lady of San Francisco just wasn't enough for the former model. Either that or perhaps she's planning to launch a career in politics herself. If that's the case, it won't hurt to have a Trump on her arm. Unless, of course, she's trying to appeal to the Democratic or Liberal parties. Working for Fox News pretty much ruined her chance for gaining votes from the left anyway.
Trump Jr. Is Comfortable For Her
Trump Jr. and Guilfoyle didn't just start their relationship overnight. The two have known each other for many years, likely over a decade. In the photo above you can see Trump Jr. with his ex-wife Vanessa and Guilfoyle with her second husband Ronan Anthony taken in 2008. There are a number of photos of Guilfoyle out with members of the Trump family throughout the years, so perhaps she simply feels comfortable with Trump Jr. as the two have been friends for so long. No shame in that, we've all been there!
Daddy Trump Already Approves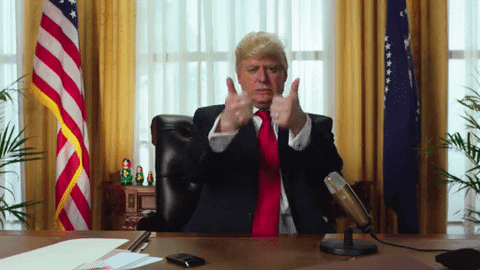 Any former model who also worked at Fox News, which is pretty much the only news outlet our president hasn't declared as being fake, will get a thumbs up from daddy Trump. Not to mention that her cup size and obvious botox makes her exactly his type. It's quite surprising that Guilfoyle wasn't awarded a position in the White House based on these factors alone. Since Donny Jr. is so desperate for daddy's approval and Guilfoyle is trying to wiggle her way into a job in politics, a green light from the president is crucial to their relationship.
Guilfoyle Is Writing A Tell-All Book
This one isn't as far-fetched as it may seem. Back in 2015, Guilfoyle published a self-help book titled "Making the Case: How to Be your Own Best Advocate" that advises readers on how to achieve their goals. Hardly a literary masterpiece, it does, however, demonstrate that she has ties in the publishing industry. There's no doubt that not long after her relationship with Doofus Jr. went public, she was approached about writing a tell-all book. And if she hasn't yet, well, it's only a matter of time. Especially when you consider that she was dropped from Fox News to hit the campaign trail with Don Jr. this fall, she'll be getting an inside look at all of the inner workings of the Republican campaign. Any book promising to reveal an inside look at the moron who calls himself president these days will make bank and become an overnight sensation no matter how poorly it's written. Add to that all of her insider information from working at Fox all those years, and you've got yourself a bestseller.
Guilfoyle Is Going Blind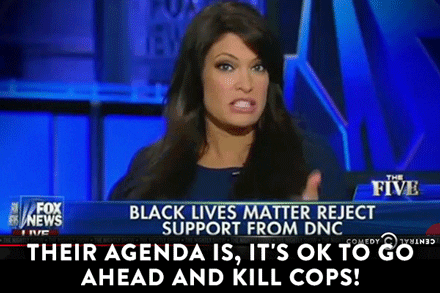 Let's face it. Even after all of the obvious plastic surgery and fake tanning, Donald Trump Jr. has a face that only a mother could love. The fact that he has bagged his fair share of gorgeous women has led me to believe that if Guilfoyle isn't after his money or his political connections, she must be going blind. Plain and simple. If that's the case, we'll all be sure to send our thoughts and prayers her way. Right after we finish sending them to those who have died this week from the lack of gun control in our country.