Most celebrities have chosen to stay quiet when it comes to politics, but those who speak out often do it with fashion. When they're being photographed every time they step out of the house, it seems to be the easiest way to make their opinions public. Not only are their clothes badass, but they're often supporting great causes. Take a look at these photos of celebrities standing up to Trump and his supporters.
1. Olivia Wilde
What better way to spread holiday cheer than with an "Impeach Trump" Christmas sweater? Not only is it hideous enough to wear to all of those ugly sweater parties you'll be invited to, but it makes an important statement. Impeach Trump. It's both comfortable and stylish! Olivia Wilde might not be heading to an ugly sweater gathering, but she sure knows how to rock that shirt!
2. Katy Perry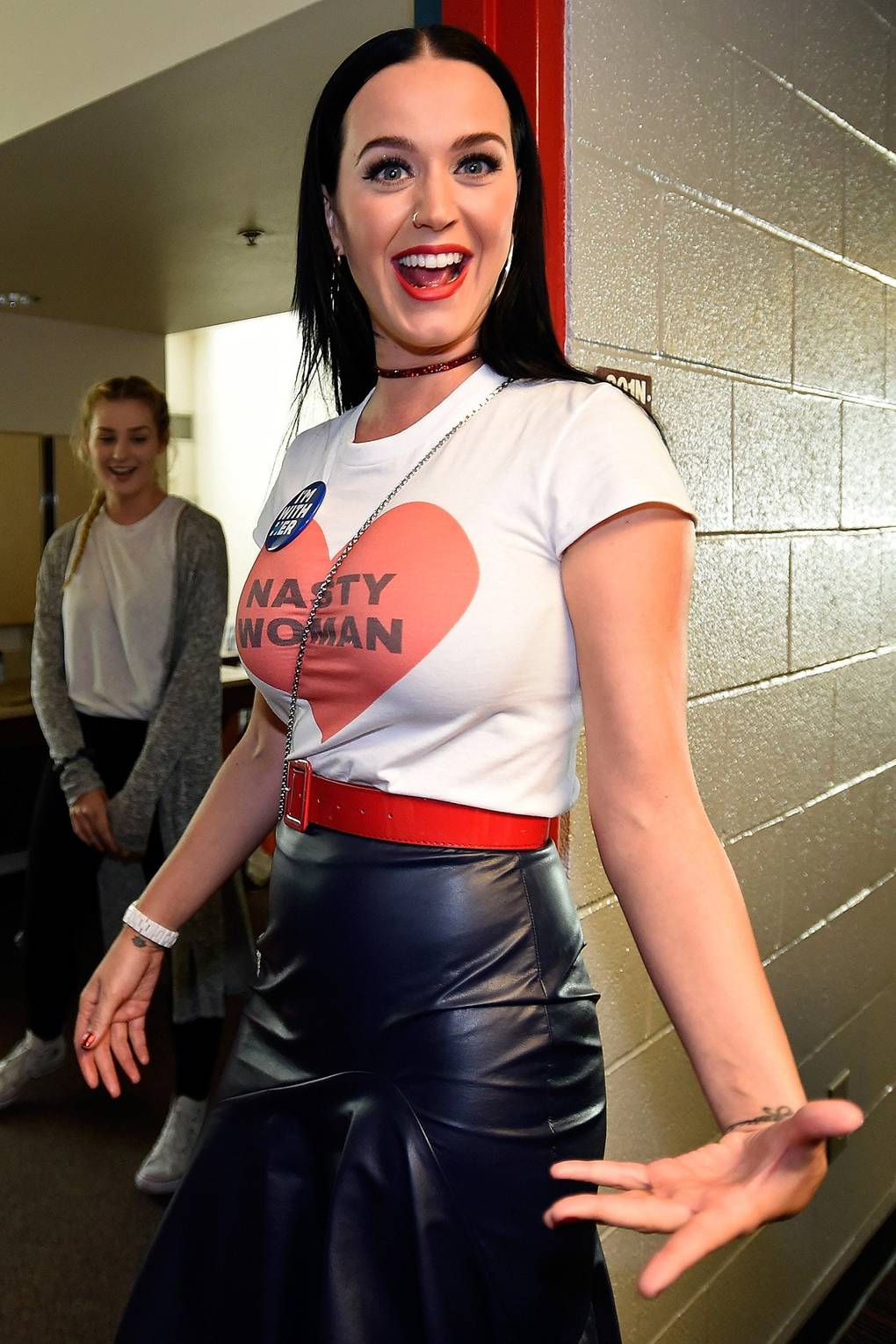 Katy Perry wore this Shrill Society "Nasty Woman" t-shirt while out campaigning for Hillary Clinton before Trump moved into the White House. Paired with a leather skirt, her outfit is not only badass, but it screams feminism. Shrill Society donates a portion of proceeds to a growing list of organizations including Planned Parenthood. Naty Woman gear has become a trademark for feminism and female empowerment, something we all know Trump can't stand.
3. Emily Ratajkowski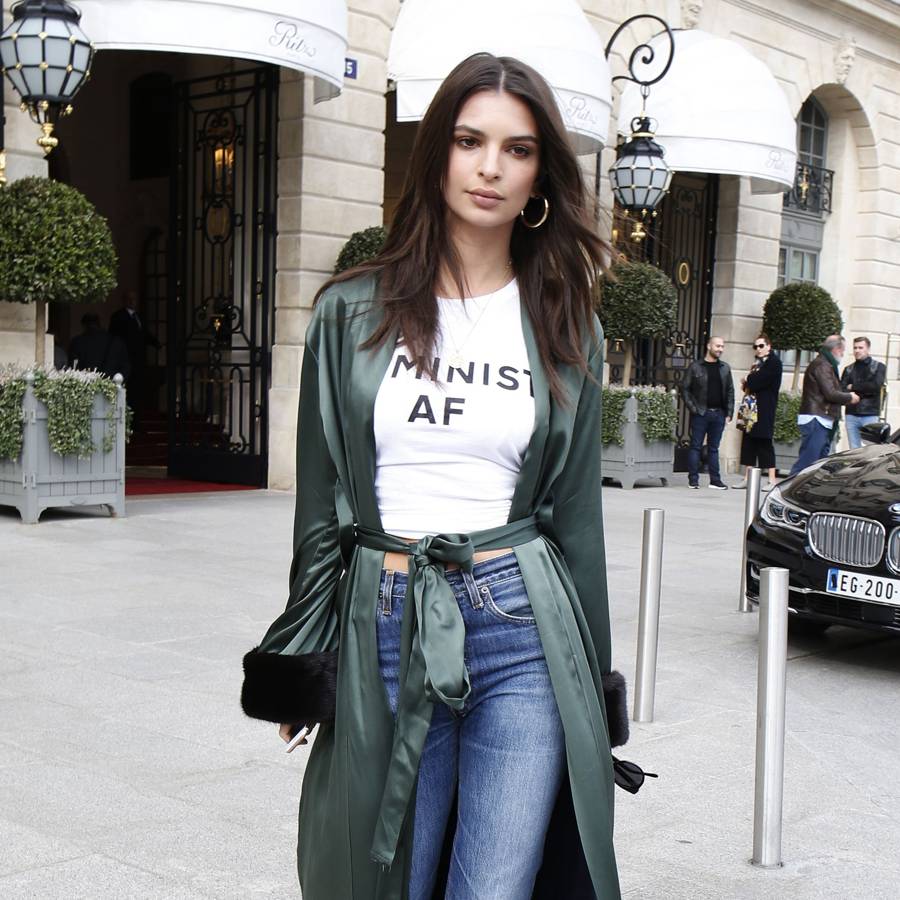 Model and actress, Emily Ratajkowski, is rocking her Jonathan Simkhai "Feminist AF" t-shirt in this picture, which gave all profits to Planned Parenthood and Women for Women International when it was being sold. At $95 each, you would hope the profits made up at least half of the cost. You can try to find the original t-shirt on Poshmark or any other store that sells used clothing, but if your dying for this look your best bet it to grab a knockoff version from Amazon.
4. Whoopi Goldberg
Whoopi Goldberg may have always been a nasty woman, but she has been more active than ever these days. After this image of Goldberg wearing this shirt that reads "And You Thought I Was A Nasty Woman Before? Buckle Up, Buttercup" someone altered it to an image of Donald Trump blowing his brains out. The fake picture was so realistic that even Roseanne Barr fell for it, and retweeted it to her followers.
5. Miley Cyrus
Miley Cyrus wants to make America gay again, and she has the gear to back it up. Of all of the imitation MAGA hats, this one has to be the greatest. I've seen everything from "Make America Eat Again" to " Make Red Hats Great Again," but this one just tops them all. Few people can pull off a trucker hat like Cyrus can.
6. Jessica Chastain
Time's up Trump! Inequality and sexual assault has been an issue in practically every woman's life, and the actresses in Hollywood decided it was time to do something about it. Heavily inspired by the #MeToo movement, they came up with #TimesUp, and the results were inspiring. More than just standing up to men like Trump and Weinstein, the movement operates against the wage gap, slut-shaming, and so much more.