In a column, which has now been withdrawn, Marie Claire magazine instructed readers to utilize parsley if they want help to "kick-start your period."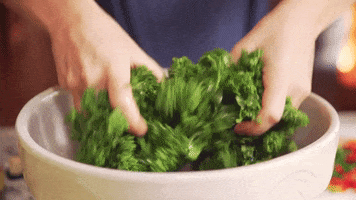 Several months back, people on the web were left in stitches after a 1958 magazine page informed women on how to snag a husband was shared on the 'net. The list, which consisted of 129 entries, offered preposterous suggestions like "stand in a corner and cry," "have your car break down at strategic places," and "get a sunburn."
While it may be difficult to digest that this sort of content emerged in a well-respected publication, it's surely not the first time.
This week, a way more modern magazine is in the hot-seat for creating a really eccentric, and medically unproven proposition in a recent writeup.
The piece claim(ed) that "the parsley is a mild emmenagogue," so it can increase or stimulate menstruation by balancing hormones and softening the cervix.
"If you're struggling to find a dish based on parsley, don't panic – the most effective forms are said to be parsley tea and parsley vaginal inserts," read the story. Though the mag's assertions may appear well-researched, doctors are cautioning against the practice of placing parsley, or for that matter any food item, into the vaginal region.
"There are only a few things that should go in your vagina and vegetables generally aren't one of them," Dr. Sheila Newman, a New Jersey-based obstetrician-gynaecologist stated. Dr. Shazia Malik, an obstetrician-gynaecologist as well added, "There is no evidence of any benefit to a woman of doing this, and clear risk of significant harm as deaths have been reported. I would urge women not to insert anything unless they have taken proper medical advice."
YOU MAY LIKE:
Florida Doctor Removes Woman's 'Tumor,' Turns Out To Be Healthy Kidney
Man Dying From Alcohol Poisoning Saved By Injecting Beer Into His Stomach