A couple of Texas A&M graduates were left thunderstruck when a sonogram image displayed their expected child throwing up the 'sign of the horns' — within the womb.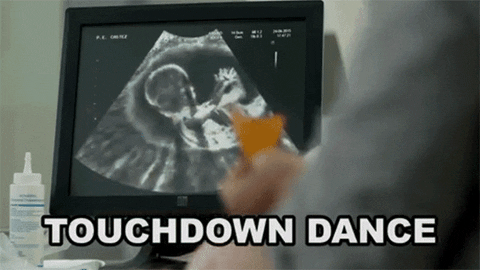 Samantha Perkins expressed she and her husband are both graduates and dedicated fans of Texas A&M University, however during their last sonogram appointment the tech asked if they were University of Texas Longhorn fans.
"My husband and I just looked at each other," Perkins told local news reporters.
Apparently, the sonogram image exhibited their expected child signaling support for rival University of Texas!
The fetus was flashing an UT "Hook 'em Horns" sign.
Perkins stated she and her spouse already have some Texas A&M apparel primed for the baby, who is due in January, and they are preparing to attend an upcoming game.
"Starting the brainwashing early," Perkins quipped.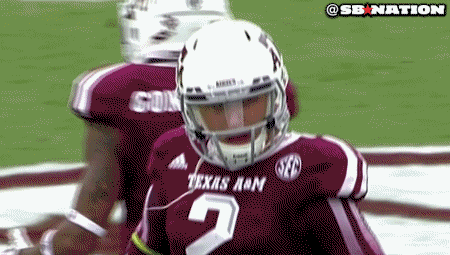 And speaking of Texas A&M, some of their best all-time football players are Von Miller, Myles Garrett, Mike Evans, Johnny Manziel, Dat Nguyen and John David Crow.
https://www.youtube.com/watch?v=VgQ1lIdDisw
Some of the top Texas Longhorns football players ever are Vince Young, Ricky Williams, Earl Thomas, Derrick Johnson, Colt McCoy and Earl Campbell.
The Texas Longhorns claim 32 conference championships (3 Big 12 Conference, 27 Southwest Conference, and 2 Texas Intercollegiate Athletic Association), and 4 Division I-A national championships (1963, 1969, 1970 and 2005).
Texas A&M Aggies have earned 20 conference titles, 3 national titles (1919, 1927 and 1939), and 2 Heisman trophies won by Johnny Manziel, the first freshman to ever win the award, in 2012 and John David Crow in 1957.
YOU MIGHT ALSO LIKE:
This WILL Make Your Day: A Baby and a Goat Having A Discussion
2-Year-Old Creates His Own Cooking Show & It's The Cutest Thing [Video]