Alex Soto, a professional kite surfer, crashed into a shark off the Dominican Republic coast and the lurid moment was caught on film.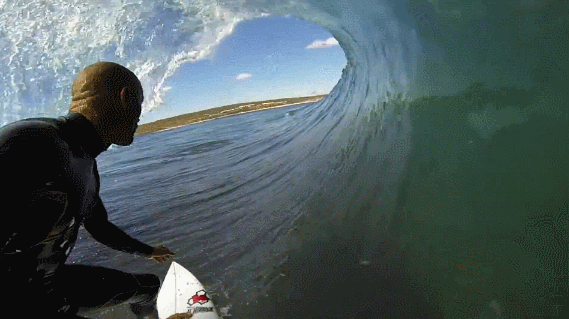 A GoPro camera snagged footage the Australian surfer's unanticipated shark showdown while he was in Cabarete training for the Pan American Games in 2019.
The video displays Soto losing his board, though holding onto his kite as he cascades into the water. The pro surfer stated his board was headed toward the water and he spotted the shark moments before the crash, yet it was too late for him to avert the predator.
"I went back to the school where I work, and I told the guys but they didn't believe me, but I had my GoPro and I showed them the video," Soto told local news. "We are invading their habitat, do not be surprised if you see any [sharks]."
Soto stated he does not blame the shark, which fatefully survived the clash.
So you know . . . the odds of you getting attacked/killed by a shark are only 1 in 3,750,000. In fact, only 10 out of 500 species of sharks have been implicated in incidents with humans.
Interestingly, sharks are not mammals; they are fish(es). Their average life span is approx 20 years and they can too inhabit both salt and fresh water.
YOU MAY LIKE:
Man's Extraordinary Escape From Shark Who Took Bite Out of His Head [Video]
Man Enters Aquarium, Strips Naked & Jumps Into Shark Tank [Video]