You'll most likely be spending Halloween with your your significant other(s) and best buds so, why not consider collaborating together on a super lit group costume?
Whether your 'group' consists of two or ten individuals, group costumes are left field and just plain more fun than a solo costume.
It's commonplace getting into a costume and jumping out there to party like a rockstar this spooky season all on your own—however going out with all of your best pals, co-workers, and/or family together in an integrated mass of costume is the epitome of awesomeness! Like they say, two is better than one.
Below, is a video demo of the Stalker J-1 Mech Warrior costume; constructed by father Griddlock Cosplay for he and his young daughter.
His daughter rides in the front while GC does all the wandering, and the fauxmech comes with a joystick for the pilot (daughter) that illumines directional lights for the engine (father) so he's aware of where to go.
There's too a fan to keep the pilot from overheating, Arduino controlled LED lights to make the costume more realistic, and a shoulder-mounted mini-gun.
Now … did we or did we not, tell you that this was going to be the coolest bleeping group costume you've laid your peepers on!
We have a small, tiny, little bitty confession guys, though. The dad built the Mech Warrior costume to wear to the Edmonton Comic Expo 2018, actually.
Though – wouldn't this (still) make for a wonderful custom Halloween group costume, right? Or uh, do you think kids would go bolting down the street yelling and crying for mommy when they see the Stalker J-1 approaching them from down the sidewalk?!
Either way – the damn costume is bad to the (skeleton) bone. Get it?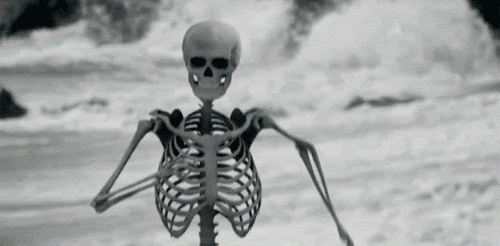 Ha.
YOU MAY TOO LIKE:
Deceased Woman Mistaken For Halloween Decoration
This Disturbing Fact About Disneyworld Makes the Haunted Mansion SO Much Spookier