Sesame Street was a part of many of our lives when we were growing up and two of the most iconic muppets were Bert and Ernie.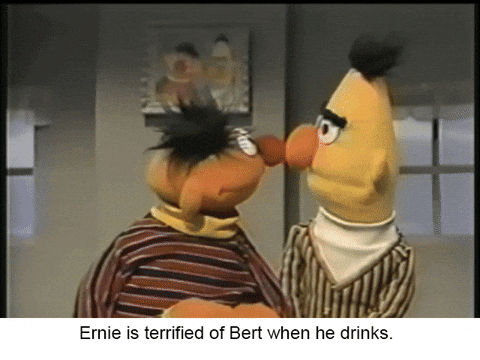 Many folks have been searching for the 'truth' about their relationship since the very beginning. Possibly we have even caught wind of these debates ourselves, sometimes from a very young age even.
Many persons are claiming that Bert & Ernie are more than roommates — they are in love with one another.
Sometimes debates in school would break out, however nothing official ever really settled the subject. One of the original writers, though, has now come forward with his original motives for these two characters.
Mark Saltzman, one of the writers for Sesame Street, revealed that when he was writing for the program he considered them to be in a relationship.
"And I always felt that without a huge agenda, when I was writing Bert & Ernie, they were a [gay] couple. I didn't have any other way to contextualize them. The other thing was, more than one person referred to Arnie [Mark's partner] & I as "Bert & Ernie."
Salzman too chatted about the stories that he penned for those characters and how they tied in with his authentic relationship with his partner, Arnie.
"That's what I had in my life, a Bert & Ernie relationship," Saltzman expressed. "How could it not permeate? The things that would tick off Arnie would be the things that would tick off Bert. I don't think I'd know how else to write them, but as a loving couple."
Salzman continued: "I wrote sketches…Arnie's OCD would create friction with how chaotic I was. And that's the Bert and Ernie dynamic.
"I will say that I would never have said to the head writer, "oh, I'm writing this, this is my partner and me. But those two, Snuffleupagus, because he's the sort of clinically depressed Muppet…you had characters that appealed to a gay audience."
YOU MIGHT ALSO LIKE:
NWA's Ice Cube Appears on Sesame Street
Sesame Street Released Secret Video After 1 Billion YouTube Views