An engineer from Britain whose walking hexapod robot was certified as the world's largest by Guinness World Records said Star Wars inspired him.
Guinness World Records announced the robot constructed by Matt Denton of Hampshire, England, is officially the world's largest rideable hexapod robot — a mobile robot with six legs.
Denton's robot, dubbed Mantis, can be functioned by a driver in its cockpit or via remote control, weighs in at 4,188 lbs and has a top speed of .6 mph.
Denton expressed the robot was inspired by the AT-AT robots he witnessed in the Star Wars movies as a child.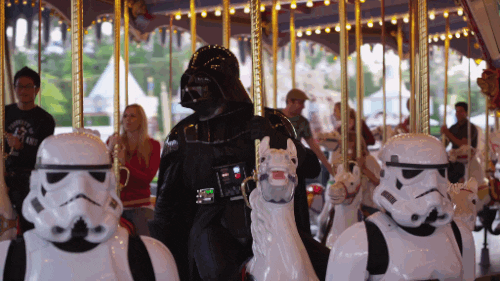 The movie didn't just motivate Denton to break a world record, it influenced his career — he was part of the crew that brought BB-8 to life in Star Wars Episode VII: The Force Awakens.
"I walked out of the cinema going 'machines that walk.' I couldn't believe it. That was pretty much it, that inspired me!" he informed Guinness officials.
Millions of jobs are expected to be displaced by robots but we have less to fear from automation than some might think, an economic report has suggested.
It's said that robots will supplant 75 million jobs worldwide by 2022 however create 133 million new ones — a "net positive". Algorithms and robots would "vastly improve" the productiveness of existing jobs and lead to many new ones in the next years.
As a result we would see more software developers, data analysts and social media specialists, as well as positions based on "distinctively human traits" such as teachers and customer service workers.
To see the six-legged monstrosity, click HERE.
YOU MIGHT ALSO LIKE:
Woman, 83, Dubbed World's Oldest Club DJ By Guinness [Video]
Nikon Photographer Zooms In On The Moon, Breaks World Record [Video]