We all want to make money and do as little as possible — it's called 'the dream.'
Making a living by sharing photos of yourself on social media … yes, dream jobs like that are what we're talking about.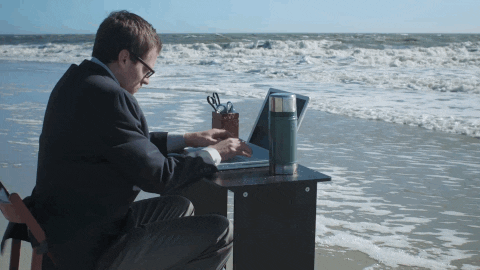 Really, come on … a 10-second working day can't really be beat.
Alas, this line of work is typically the preserve of the pseudo-celebs and ultra-famous. Though, a 49-year-old woman is setting the bar, alleging to make £23,133 ($30,000) a year by sharing pics of her feet on Instagram.
Gweneth Lee, former model, said she receives gifts and cash donations from fans, who ask for photos of her feet in return. Gweneth too charges £230 ($300) per hour for meet ups, with clients paying for the honor of massaging and licking her feet.
The widow stated she inadvertently walked down this path after sharing bare-footed pictures on social media.
She explained: "I never really noticed the foot fetish thing until the social media wave came along. "I would always post pictures of my feet by the pool and it got a huge following.
"I ended up creating a new Instagram just for people who love my feet. I have some men who will pay me to massage my feet for an hour. They'll lick my feet, and they love playing with feet."
Gwen's first inroad into the adult world was during the 2008 financial crisis, when she became a part-time dominatrix and put a profile up on married dating site IllicitEncounters.com.
The near 50-year-old, who spends her time swanning around the world, hit headlines earlier this year after disclosing she laid 100 married men through the site.
"You have to drink two to three liters of water a day to keep the skin on your feet beautiful and your cuticles hydrated," said Lee in regards to her impeccable tootsies.
"I use foot cream on my heels and my feet three times a day, and I tend to always have socks on or shoes just to protect them.
"I wear toe separator when I go to the gym or I go running, which is what my acupuncturist thinks is healthier for the longevity of my feet. I also eat a lot of fresh fish because the fish oil hydrates your cuticles."
YOU MIGHT ALSO LIKE:
These IG Pages Are Selling Human Remains — Yes, You Read That Right