Finding out that someone in your life supports Donald Trump is equivalent to learning you've been spending time with someone who doesn't have a problem with blatant sexism and sexual assault. It's shocking and can even be scary for many women. For this reason, it should come as no surprise that the divide created during Trump's presidential campaign has put a wedge between friends, family members, and even spouses. Labeled "The Trump Effect," a study was performed by Wakefield Research found that 24% of relationships had more arguments about politics after Trump was elected, some that even ended in divorce. These people explain how Trump's presidency destroyed their marriage.
1. Divorce via Twitter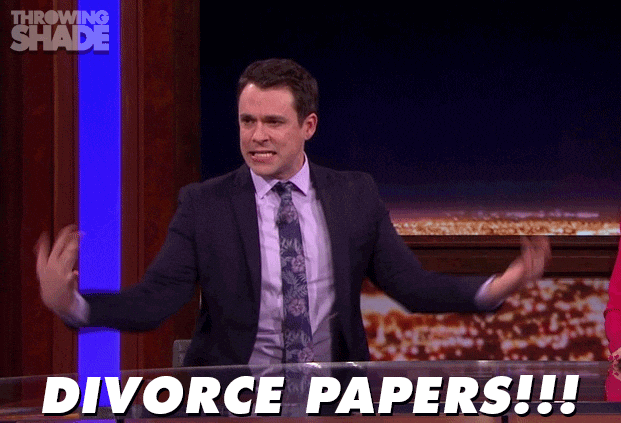 Costa Rican immigrant, Daniel Morales, explained that a rift in his marriage formed after Trump began making anti-immigrant comments in his campaign speeches. "When he started talking about immigrants, and he called some of them rapists, that's when we started having this conflict," Morales explained. "We had always argued about immigration but when he made that speech about Mexicans and immigrants, that's when it really began."
Not long after that, his wife, who he refers to as an "Anglo-American," started to demonstrate increased signs of prejudice and racism. "Donald Trump became the fuel to the fire … She started moving to his side and agreeing with him on a lot of things." It wasn't long before Morales got fed up and ended up announcing the end of their relationship on Twitter writing, "Divorce papers handed out because of you TRUMP!"
2. Miami Dolphins Cheerleader Walks
Being referred to as the "Trump Divorce," former NFL cheerleader Lynn Aronberg filed for divorce from husband Dave Aronberg for basically being a Democrat. He described his wife as a "staunch Republican and supporter of President Donald Trump" and explained that their split was a result of their political differences as "she felt increasingly isolated in the marriage."
The couple released a joint statement which read, "After much consideration over the past few months, we've decided to respectfully and amicably part ways and end our marriage. We are, however, dedicated to remaining close friends. We kindly ask for your support in preserving our privacy as we start to navigate this new chapter in our lives."
3. He Proved He Was Tone-Deaf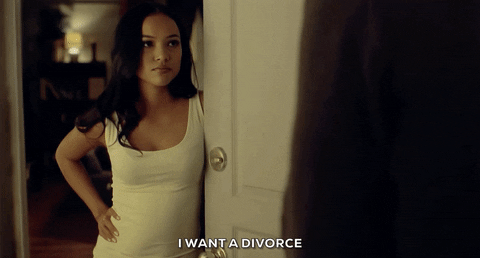 When "Kristen" got divorced, she reconnected with her college boyfriend and it was only a matter of time before they exchanged vows as well. "Geoffrey" was a Republican, but that didn't seem to get in the way of their relationship even though Kristen was raised a liberal. "I never went to the protests, though, because Geoffrey didn't want me to," she explained. "And instead of saying, 'Screw you,' I said, 'I'll protest in my heart' — some stupid shit. That was when I started feeling resentment."
Kristen may have found her calling, but it was clear that her husband didn't support her. "We decided to have a march to protest this Muslim ban … I bought poster board, we made signs in Starbucks. The day of the march, I said to Geoffrey, 'Hey, come with me.' He said, 'No, that's okay — how much money did you spend on that poster board?'" It was after Geoffrey told her to "have fun" while on the way to a protest that Kristen realized how tone-deaf her husband was. "I told him I really wanted to work on making the world a better place, and I didn't feel I could do that within the confines of our marriage."
4. Voting For Trump Was The Breaking Point
When Gayle McCormick found out that her husband of 21 years Bill was planning to vote for Trump, she decided it was time to end the marriage. "I was surprised Bill could agree with Donald Trump on anything," she told People. "I was in shock. It was the breaking point. The Trump issue was the catalyst."
The couple tried counseling and even saw a priest, but it just wasn't enough. Even though Bill ended up not voting for Trump, Gayle still decided to move forward with the divorce. "It had more to do with the fact that I had not been true to myself for so long and that I had not stood up for myself for so long. I need to recapture myself."
5. His Need To Be In Trump's Inner Circle Led To Divorce
The wife of former White House Communications Director Anthony Scaramucci filed for divorce after deciding she was fed up with her husband's crazed drive to get in Trump's inner circle. Nicknamed "The Mooch," Scaramucci only held his position in the White House for six days before he was let go for saying he would fire everyone on the communications staff after information was leaked about who attended a dinner with Trump. Ultimately, it was his use of harsh language and lack of discipline that got him the boot from his job and ultimately his marriage.
Scaramucci's wife, Deidre Ball, filed for divorce while she was eight or nine months pregnant, obviously fed up with her husbands nonsense. The two ultimately worked things out, likely because "The Mooch" doesn't have a chance in hell of working for Trump again.
6. She Fled The Country When Trump Won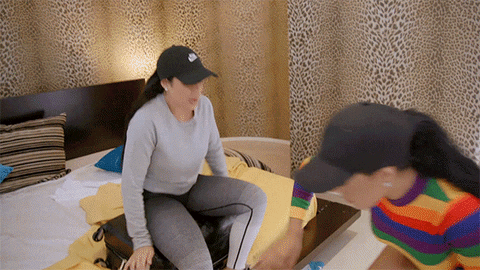 It's not just political differences that are splitting couples up. Many Democrats said they'd leave the United States if Trump became president, and some stuck to their word after his inauguration. Unfortunately for this individual, her decision meant packing her bags and leaving behind her significant other.
"I told everyone I know that if Trump won, I was going to move abroad, and I'm keeping that promise. I already booked my one-way plane ticket. I don't know how long I'm going to stay abroad, but I'm leaving in January. So because of that, I decided to break off my six-month relationship. It wasn't because we had different political affiliations; we were on the same team. It was because I plan on getting out of this country, and I don't want to be in a long-distance relationship."
At least they didn't have to go through the trouble of getting a divorce!