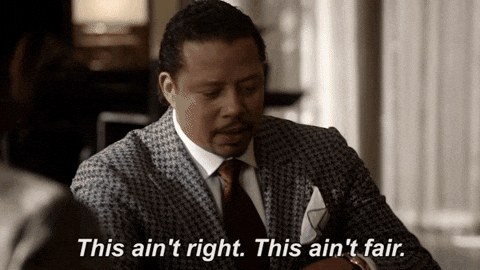 7-time Wimbledon winner, Serena Williams, would like to know why she's tested for illegal substances far more often than other star tennis players.
"I never knew that I was tested so much more than everyone else," Williams recently stated. "Until I read that article I didn't realize it was such a discrepancy with me as well as against the other players that they listed, at least the American players — both male and female."
The tennis icon took questions from media during a press conference on Sunday to chat about her match against Arantxa Rus at the Wimbledon tournament hosted in London. One reporter asked Williams to speak on a previous Deadspin article that disclosed she's tested for illegal drugs much more often than other male or female tennis players.
"It would be impossible for me to not feel some kind of way about that," claimed Williams, 36. "I just found it quite interesting."
Deadspin's startling report released last week declared Williams has been tested five times this year ― more than DOUBLE the number of drug tests for other ranking American women's tennis players.
And…… just like that anti doping is here ….again… second time this week. proud to participate to keep the sport clean. Even if they do test me at my current ranking of 454 in the world. Two times every week #BeingSerena

— Serena Williams (@serenawilliams) May 21, 2018
"How is it I'm getting tested five times? I'm OK with that. Literally verbatim I said: 'I'm going with that, as long as everyone is being treated equally. That's all I care about,'" Williams added. "Tennis has given me so much. It's such an amazing sport. I feel like equality, that's all I've been preaching, it's all about equality," she continued. "If that's testing everyone five times, let's do it. Let's be a part of it. It's just about being equal and not centering one person out. Just due to the numbers, it looks like I'm being pushed out. Just test everyone equally."