Newly improved footage displaying the aftermath of the September 11th attacks in New York has been shared on the web.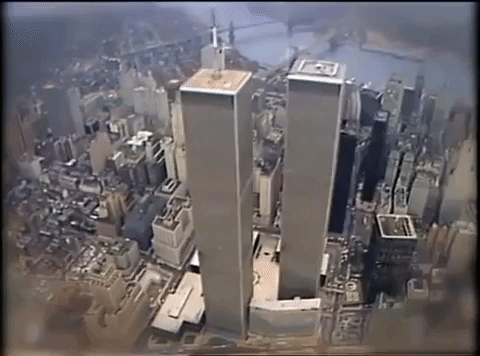 As the 17th anniversary of the atrocious attack draws near, the video by Mark LaGanga, which has cleaned up audio and visuals, has been viewed nearly 600,000 times and has drew hundreds of comments from people who are piling praise on the rescuers.
In the heart-wrenching footage (seen below), which is just under thirty minutes long, LaGanaga, who worked for CBS, exhibits emergency service personnel striving to work while surrounded by debris and dust following the crumble of the Twin Towers.
Survivors can be seen being guided from the area and into awaiting ambulances, while in other scenes individuals can be observed being wheeled away on beds.
At one juncture, inside the main lobby of WTC 7, one lifesaver (from the Secret Service) warns LaGanga to get out of the rubble, warning him: "I think you should leave. Everybody else is gone. I hear the top of the building fell down."
Despite transpiring practically two decades ago, authorities in the United States are still working to distinguish people who lost their lives in the tragedy.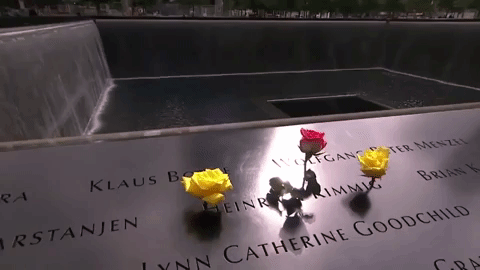 Back in August, a 26-year-old man was recognized as Scott Michael Johnson, utilizing a piece of his jawbone. Johnson was employed as a securities analyst for Keefe Bruyette and Woods, when calamity struck.
Accordant to experts, Johnson is the 1,642nd person to be officially identified as having been killed in the onslaught.
There are roughly 1,100 people still presumed to be unaccounted for. The squad at the NY medical examiners office are using now high-spec DNA testing to help provide closures to the families of those who are thought to have been massacred.
Barbara Simpson, Chief Medical Examiner, said: "In 2001, we made a commitment to the families of victims that we would do whatever it takes, for as long as it takes, to identify their loved ones. This identification is the result of the tireless dedication of our staff to this ongoing mission. You get pulled right back into it and it also means there's a finality. Somehow, I always thought he would just walk up and say, 'Here I am. I had amnesia.'"
YOU MIGHT ALSO LIKE:
8 Social Media Fails About 9/11