"Live free or die," is New Hampshire's state motto. However one man, took it too literal – by receiving oral sex and smoking crack while driving.
Street Crimes Unit detectives from the Manchester Police Department were behind a Chrysler 300 when they noticed something peculiar: the man in the driver's seat of the car in front of them seemed to be smoking a substance (that was plainly not tobacco), while the female occupant seated in the passenger seat was performing a very rigorous, close-up exam of the operator's lap.
Intrigued, the detectives walked up to their vehicle, identified themselves as cops, and requested the driver pull over after the light turned green. Michael Douville, 51, had other plans though. He bolted off, cutting through an Advance Auto Parts parking lot before heading back towards the streets at what the police report delineates as "a high rate of speed."
Soon after, an officer sighted and stopped Douville's vehicle roughly five blocks away from the area where he'd first been seen. While the female 'sucker-upper' had separately fled the scene, the officer took Douville into custody, and too recovered a modest amount of crack cocaine.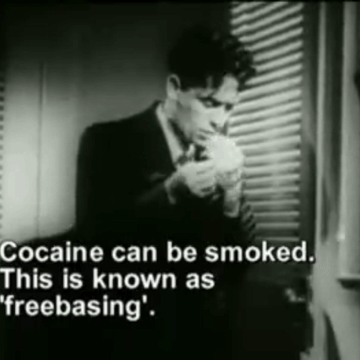 Douville appeared in court on January 16th. He was charged with possession of a controlled drug, reckless conduct, disobeying a police officer, and naturally, lewdness.
YOU MAY LIKE:
Crack Pipe 'Vending Machines' Mysteriously Appear, Residents Livid