A man who was pulled over by police for doing 123mph down the highway told officers he was in a rush to get a shish kebab.
Shockingly, the Roads Policing Unit did not embrace the driver's excuse for doing nearly double the national speed limit.
And the day got tougher for the kebab fanatic,, as officers too discovered that he did not possess insurance for the car he was hurrying – nor, did he own a driving license. As a result he tried to pass himself off as his brother, but a fingerprint check disclosed his true identity and he was socked with a police court summons.
Sharing the tale on social media, the police force penned that the man 'started speeding as he wanted a kebab from Manchester'.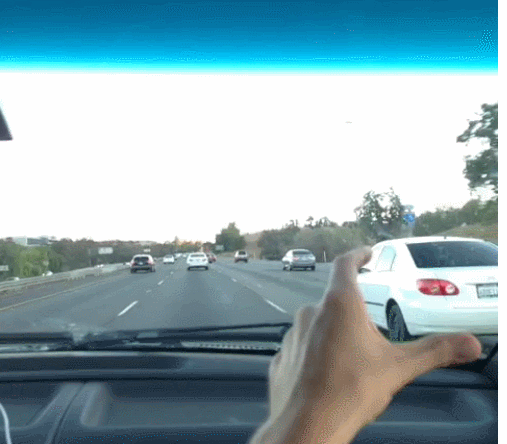 Like reckless motorists were struck with the news that the UK is geared to introduce new speed cameras which will be able to detect if drivers are not donning a seat-belt as well as they are eating, smoking or drinking or while behind the wheel.
The latest cameras will employ LED infrared technology and will be situated in pairs with a minimum of 200m zone between them – one camera will read the license plate as it enters and the second as it departs, so operators won't be able to just slow down at the last second.
As well as being able to pick up what you are up to inside your car, the new cameras are a bit more insidious than the large yellow ones we're acquainted with.
YOU MAY LIKE:
Kid Given 6 Points On Future Driver's License For Speeding On Scooter