A man from North Carolina said his dreams about collecting a Powerball jackpot was close to reality when instead he won a $100K scratch-off prize.
Tom Scott of Statesville informed NC Education Lottery officials that dreams about hitting the Powerball prompted him to stop at a store briefly before Christmas to purchase a ticket for the drawing, however there was a hiccup.
"I was a minute too late to get a ticket," explained Scott. "The clerk told me they had just stopped selling tickets for the drawing so I figured I'd get a scratch-off ticket instead."
Scott ultimately bought a Big Money Playbook scratch-off ticket as an alternative, which garnered him markedly less than the Powerball jackpot. "I won $30 on that one," Scott stated. "So I still thought I was pretty lucky, even if I didn't get a Powerball ticket."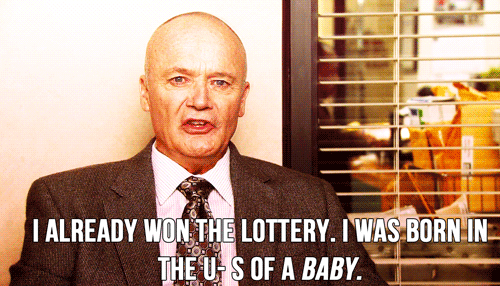 The participant said the modest win spurred him to give the Big Money Playbook one more shot, so he procured another one of the tickets seven days later from a Circle K store.
"At first I thought I only won $10,000," Scott noted. "But then I scratched off the multiplier and realized I won $100,000. I started shaking like a leaf. It's still hard to believe that I won."
Scott told most of the prize money will be stashed for retirement, though he is considering lavishing on a vacation with his other half. "We really enjoy golf," Scott added. "So there's a good chance we'll go to Florida to get a few rounds in."
YOU MAY LIKE:
Man Wins $200,000 Due To Lack Of Favorite Lottery Tickets
Man Wins Second Lottery Jackpot While Waiting To Claim His First One!