This is footage released by Tesla demonstrating the reactions of 'its first test riders' blaring from 0 – 60MPH in the 2020 Tesla Roadster.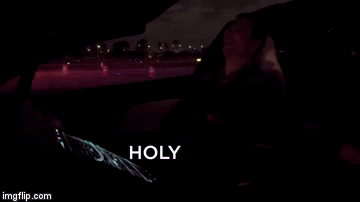 The 2020 Tesla Roadster, base model retails for around $200,000. However the first 1,000 to be produced, the dubbed Founder's Series, will be priced at $250,000 – and, it's no surprise why.
Tesla stated it's capable of 0 to 60 mph (0 to 97 km/h) in 1.9 seconds, faster than any street legal production car to date. The latest Roadster has three electric motors, two at the rear and one in the front, allowing for 
torque vectoring during cornering, and all-wheel drive.
The 2+2 roadster comes equipped with a removable glass roof and has 2+2 seating arrangements, with smaller back seats for two.
The 2020 Tesla Roadster's claimed 0 to 1⁄4 mi (0 to 400 m) time is approx 8.9 seconds, with a top speed above 250 mph (400 km/h).
Now – giving the Roadster achieves said performance numbers, it's due to outperform all the supercars of 2017 (and 2018, perhaps) and will set new production car records.
Pre-orders of the 2020 Tesla Roadster began in 2017, with a $50,000 USD deposit required. Tesla owners reaching 55 confirmed referrals received a 100% rebate toward a future Roadster purchase, via their referral promotion program.
YOU MAY LIKE ALSO:
4 Reactions To GM Layoffs That Blame Trump