Last year Donald Trump gave himself the title of TIME's Person of the Year, even though he had just won in 2016. Instead of simply creating his own magazine cover as he had done in the past, our president took to Twitter to turn down the offer. An offer he never received in the first place.
Hopefully, Trump took it as a huge slap in the face when it was announced that those referred to as "The Silence Breakers" would be receiving the recognition. This included the activists involved in the #MeToo Movement as well as the women who spoke out against sexual harassment and abuse, some who'd accused Trump himself.
TIME Magazine released a statement disputing Trump's tweet saying:
"The president is incorrect about how we choose Person of the Year. Time does not comment on our choice until publication, which is December 6."
After this statement was released, Trump was called out on social media by major celebs and media outlets for assuming his victory, so it's safe to say he has wisened up and will keep his mouth shut this time around. That being said, we all know that he's secretly pining for the recognition, and probably has his minions working around the clock trying to strike a deal with the magazine just to get his face on the cover. 
What exactly has Trump done to earn this title again though? It would seem that even his most promising political moves made this past year backfired on him. To ensure his ego doesn't further get in the way of his presidential duties, I've assembled a list of reality stars who deserve to be TIME's Person of the Year more than Trump.
Doctor Terry Dubrow and Doctor Paul Nassif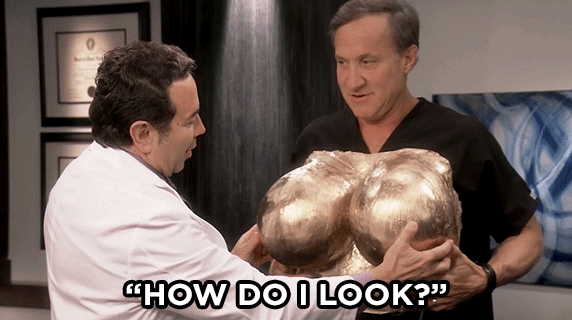 Plastic surgeons to some of the most well-known C-list celebs, Doctor Terry Dubrow and Doctor Paul Nassif are the stars of the reality show "Botched" where they fix other surgeon's mistakes. Saving Hollywood one deflated breast implant at a time, these two just might deserve some recognition. At least, they deserve it far more than our president does. 
Heidi Montag and Spencer Pratt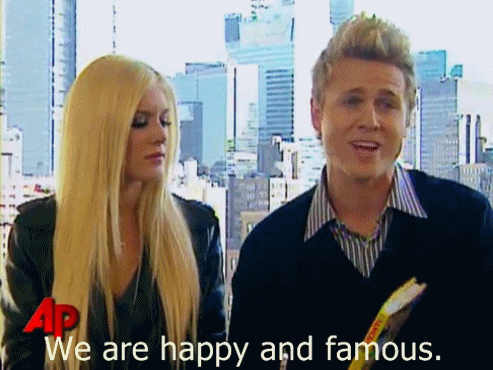 When Heidi and Spencer first hit the reality television scene, they were just a couple of spoiled teenagers. Eventually, they grew up into a pair of spoiled adults who never learned how to properly handle their money. They went from living in The Hills to their parent's basement, as they spiraled into debt. Since then, however, they've managed to put their lives back together after appearing on a few reality shows like "Marriage Boot Camp" and "Celebrity Big Brother." The two even welcomed their first child recently and now have The Hills reboot to look forward to. Certainly deserving of recognition!
Kendra Wilkinson
Kendra Wilkinson has had a rough 2018. Her and Hank Baskett split after 9 years of marriage and the two have hardly had a smooth relationship. After rumors of an affair with a transgender model, things continued to go down hill and the two eventually filed for divorce. Unfortunately, the exes didn't fill out the paper work correctly so Wilkinson had to deal with the whole procedure again. If signing divorce papers once sucks, imagine how it feels to learn that you have to do it all over. If there's a reality star on the planet who deserves a win right now, it's this former Playmate. 
Mike "The Situation" Sorrentino
It has been years since Mike "The Situation" Sorrentino was dodging grenades at the Jersey Shore. The show's reboot has shown us a whole new side of him, one where he's sober and madly in love with his college sweetheart. The two recently got married but unfortunately, parts of Sorrentino's past caught up to him. Come the new year, he'll be spending most of his time behind bars after being sentenced to eight months in prison for tax evasion. He may not have pardoned a trukey like Trump did, but it looks like this reality star has overcome quite a few obstacles recently. Perhaps enough to earn him the title of TIME's Person of the Year?
Kim and Kanye West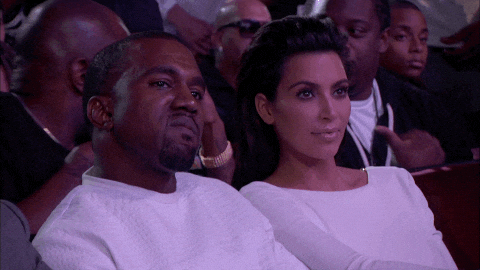 Second to Trump, Kim and Kanye are the most politically involved in terms of reality stars. Their opinions might not always be warranted, but still, they offer them. The two would never bee described as down to earth, but at least they use they're attempting to use their privilege to impose prison reform. Kanye is one step closer to being locked away in a padded room while his wife sits in the White House proposing ideas for new reality shows like "Keeping Up With The Inmates." They're on the cover of every other magazine, so why not TIMES? They'll be the very first power couple of the year!