A homeless man, who's been residing outside a Brooklyn subway station, is being evicted after receiving a formal 'eviction notice' from the city.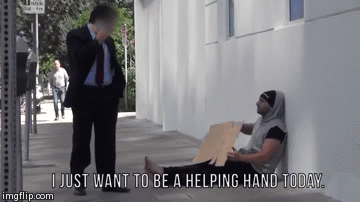 Brooklyn's homeless crisis has gotten so out of pocket that officials are now serving formal "eviction" notices to persons who sprawl out and hunker down in some locations for too long.
One-legged vagabond Thomas Harris, who's been inhabiting outside a Brooklyn subway station rent-free, is set to 'get the boot' on Wednesday, accordant to flyers taped around his impromptu shack of plastic sheeting and shopping carts.
The flyers, which went up last week, state city workers — accompanied by law enforcement — will tidy up the plaza at Parkside and Ocean avenues where he's been encamped.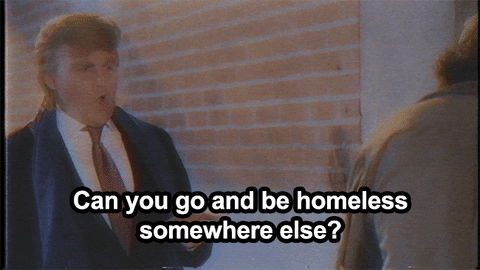 "As of the date of the clean up, you must leave this location along with your belongings," in bold letters the flyers warned. Harris, who hadn't resettled as of early Wednesday morning, declared the city would have to force him out.
"I'm not being evicted, I'm being persecuted! My s–t will be ready to roll, but I'm staying for the fight!" The 61-year-old father of 10 too expressed he was "evicted" previously from a spot nearby last year, when "they took my s- -t and put me in the crazy house."
"It took me a while but I got this back together. They want to do this every time it gets cold? Whatever! I got the right to be here," he stressed. City Homeless Services spokesman Isaac McGinn contended, "We don't allow obstructions [the homeless] in our city and address them quickly whenever we find them."
YOU MIGHT CARE FOR TOO:
Rich Man Plans To Buy Old Cruise Ship… And Turn It Into A Homeless Shelter
What Happens When This Guy Gives A Homeless Man $100?