Pharrell Williams has sent President Trump a legal challenge over his usage of the song Happy on the day of the synagogue massacre in Pittsburgh.
Lawyers for the producer / singer issued President Trump a cease and desist letter after he played the hit song at a political event in Indiana "on the day of the mass murder of 11 human bring at the hands of a deranged 'nationalist'".
Donald Trump blared the tune at the Future Farmers of America rally in Indiana just hours after the mass shooting killed 11 people – preponderantly elderly Jewish Americans from a tight-knit locality – as they prayed on Saturday morning.
"There was nothing 'happy' about the tragedy inflicted upon our country on Saturday and no permission was granted for you use of this song for this purpose," the letter read.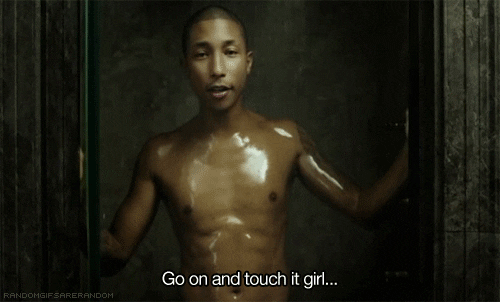 "Pharrell has not, and will not, grant you permission to publicly perform or otherwise broadcast or disseminate any of his music," the letter continued.
It warned (the U.S. president) that use of the track constituted a copyright infringement and Pharrell's trademark rights.
At the rally, Trump depicted the shooting as an "evil anti-semitic attack" that was an "assault on all of us". Then, he played "Happy" and made a joke about having a "bad hair day."
During his speech to the Future Farmers of America, Trump entered to the song "Happy;" joked about cancelling tonight's rally because he's having a bad hair day; and used the anti-Semitic "globalist" dogwhistle hours after a mass shooting at a synagogue.pic.twitter.com/u8ANgnWzzE

— Shannon Watts (@shannonrwatts) October 27, 2018
Oh, and this is not the first time President Trump has received a cease and desist notification over his use of music at a rally.
YOU MIGHT ALSO LIKE:
RPGnet Bans Support For Trump From Their Platform
New Study on Sexual Fantasties Shows That Republicans and Democrats Like Very Different Things in Bed