Donald Trump's presidency might feel like we're experiencing life inside the pages of some kind of dystopian novel, but the harsh reality of it all is that this is history in the making. Fortunately, his presidency hasn't been without progress as activists take the front lines and continue to wage war against the Trumpkins. The creative hermits are contributing to the resistance as well in the only ways they know how; through forms of art. Novelists have created dozens of works of fiction inspired by Trump's presidency, and it's time to give them a read. These are some of the best selling fiction Trump books that have nothing to do with the man himself, but the consequences of his actions.
1. Radio Free Vermont
What would happen if any of our states tried to secede from the United States? What would happen if it was Vermont? Bill McKibben's debut novel Radio Free Vermont: A Fable Of Resistance answers these questions as it follows an underground radio host who calls for an independent Vermont.
With the help of a young computer geek, the two are able to spread their beliefs and turn the desire to secede into the state's popular opinion. They even manage to get the attention of a radical group of activists who like to stir up trouble in by dismissing kids from school early and taking hijacking a beer truck.
A Trump era inspired book, Radio Free Vermont is a witty response to the current resistance movement. It offers a humorous perspective and is a nice break from the chaos that has become the United States.
2. VOX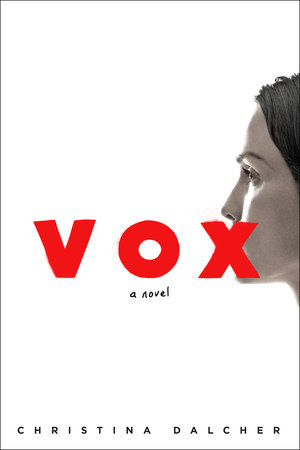 If you enjoyed reading The Handmaid's Tale or find yourself glued to Hulu each time a new episode of the show is released, then Christina Dalcher's VOX is simply a must read. The story follows an American woman, Dr. Jean McClellan, as women's rights are gradually stripped of residents throughout the country.
First, women can't speak more than 100 words per day. They can't hold jobs or follow their careers. Girls are no longer taught to read and write in schools. In every sense, they've been silenced.
This debut novel has gained recognition from practically everyone including Good Morning America and Cosmopolitan. If you've already binged season 2 of The Handmaid's Tale like I have, this is the book you need to hold you over.
3. American War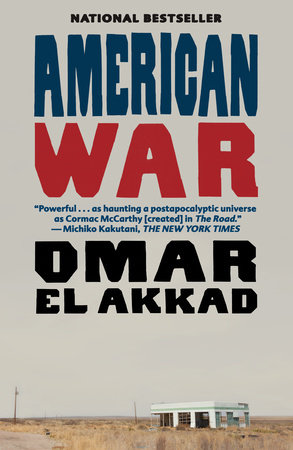 Compared to The Hunger Games and Divergent by The New York Times, you'll certainly be hearing people talk about this novel sooner rather than later. It's a Donald Trump book that can see into the future, and our fate looks grim.
4. Unwind Series
In the future, abortion becomes outlawed. From the moment of conception, a child cannot be disposed of. At least until their thirteenth birthdays. New York Times bestselling author Neal Shusterman offers a different perspective into the Second American Civil War in his series of books, Unwind.
In this fictional universe, a loophole in abortion laws allows parents to retroactively abort their children at the age of thirteen when they can be salvaged for body parts. Sounds like the alt-right has taken over the government and is making up these laws.
When three rebellious teens find that their heads are on the chopping block, they find a way to escape. This highly recognized series follows the teens while they're on the run, desperately trying to stay hidden until their eighteenth birthdays.
5. A Child's First Book Of Trump
One is never too young to learn about who the attention-seeking orange is on TV and the front page of all the papers. When your kid starts asking you about who Donald Trump is, this children's Trump book can answer their questions for you
Written by comedian Michael Ian Black, A Child's First Book Of Trump quickly rose to the top of best sellers lists and earned itself a nod from The New York Times. Here's a glimpse at what you'll get when you buy this book:
The beasty is called an American Trump.
Its skin is bright orange, its figure is plump.
Its fur so complex you might get enveloped.
Its hands though are, sadly, underdeveloped. 
6. 
The Day of the Donald: Trump Trumps America
It's halfway through Donald Trump's first term in office, and everything seems to be going his way. The Even Greater Wall is well under construction and being paid for my Mexico. Taxes have never been lower after Trump managed to successfully sue the church over property damage caused by acts of God.
It's all looking up for Trump until his biographer ends up dead and his new biographer is left to pick up the pieces. The Day Of The Donald: Trump Trumps America! is a murder mystery in the White House that would put any book about Trump to shame. Think satire meets Nancy Drew.
You can't go wrong with a book written by New York Times bestselling author Andrew Shaffer.
7. 
#SAD!: Doonesbury in the Time of Trump
If comic books are more up your alley, then you'll have to add G.B. Trudeau's #SAD!: Doonesbury in the Time of Trump to your bookshelf. A Pulitzer Prize-winning cartoonist, Trudeau traces Trump's first 500 days in office, starting with his unexpected victory.
This collection of cartoons is perfect for the "citizens who rise every morning in dread, braced for disruptive, Randomly Capitalized, atrociously grammarized, horrably speld, toxic tweeting from the Oval Office…"
See your favorite Doonesbury characters in a whole new light as they take their places in this Donald Trump era book.