Unless it's dire straits, do-or-die, and you absolutely have no choice but to consume it — no human, wants to dine on pet food.
Café Marica in Canning Vale, WA was recently hit with a $14,000 fine after pet food meat was discovered in their kitchen, according to reports.
Health inspectors said they found 15kg of mutton, stored in clear plastic bags marked 'Pet Meat – Not for Human Consumption'.
Kopikaran Krishnasamy, owner of the cafe, doesn't speak English and could not read/translate the labels on the meat.
In addition, inspectors found Krishnasamy prepping the meat at the time of inspection.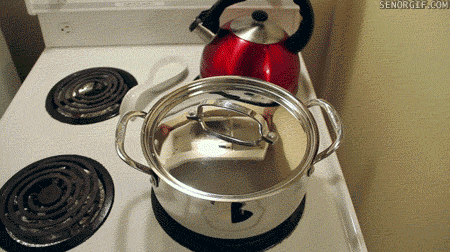 Krishnasamy defended the allegations against his restaurant, by contending the meat was never served to people.
He too made the bizarre claim it was 'not pet meat' and it was only labeled that way to avoid stiffer food regulations.
"The breach related to the fact that pet meat was found at premises where food was prepared and sold for human consumption," said inspectors. "Some of the meat was being processed by Mr. Krishnasamy, however the City had no idea that the pet meat was for consumption by customers."
"It has come to our attention the authorities have released information about our meat as unsafe for human consumption," Krishnasamy wrote on Facebook.
"We would like to assure you the situation has been rectified and we have immediately discontinued with the purchase from the meat supplier.
"We believe our mistake was trusting our supplier blindly and going ahead with the purchase back in February 2018 when there was an inspection. Since then we have immediately discontinued purchases from the supplier and have stepped up our hygiene practices.
"We are truly grateful that no one has consumed the meat and that the inspection officers have helped us save our customers from an unpleasant experience.
"We at Cafe Marica hold ourselves at high professional standards as we strive to provide customers with quality food at an affordable price."
YOU MIGHT ALSO LIKE:
Restaurant Fight Breaks Out After Customer Claims He Found A Mouse In Rice