A mom has been left ill to her stomach after a supposedly joyous photograph of her twin daughters showed just how close to calamity they actually were.
Stacee Carter and her beau Jack took their 16-month-old twins, Ava and Isla, for a stroll in the sunshine near Mildura in Victoria at Kings Billabong.
As the twins cavorted in the grass, Carter says she was just 'in her own world' taking pics of their every movement – oblivious to what was wriggling in between their legs.
"We were just having lunch and going on a nice adventure – I was just in my own world playing and taking photos," Carter shared via Facebook.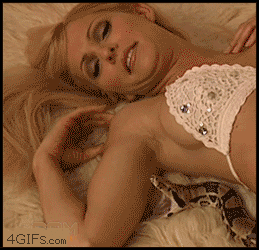 At one point during the jaunt Jack, realized the babies were in serious danger — he spotted a presumed brown snake slithering through their legs as they wandered.
"Luckily Jack was there (the calm one) and notified me which I just screamed and wanted to cry because this snake ended up between both the girls' feet, luckily no one is hurt! BUT MY GOD." Carter said.
Jack instantly grabbed the toddlers out of harm's way.
"He was prepared to get bitten for his kids. It happened quite fast, but he scooped up both girls placed them with me and stomped behind the snake and it slid away," Carter told reporters.
It was not until Carter checked her camera roll, she noticed just how sorrowful the situation could have been.
The photo reveals what is alleged to be an extremely poisonous eastern brown snake just centimeters away from one twin.
"Makes me sick to my stomach, we are so thankful and blessed our babies are safe and home with us," she emphasized.
"We had a guardian angel or 2 looking after them today."
YOU MIGHT ALSO LIKE:
Stray Python Eats Pigeon At Side Of The Road, OMG!! [Video]