A teenager from Georgia set a Guinness World Record by solving six Rubik's cubes in 1 minute, 44 seconds — under water, in one breath.
Vako Marchelashvili, 18, was submerged in a glass tank for nearly two minutes as he turned, flipped and solved the cubes in front of an astonished crowd at the Gino Paradise aqua park Tbilisi (video below).
The teen said he trained for several hours each day for roughly six months before attempting the record.
"I trained a lot planning to break a record – and to ensure my safety because even a small mistake could be dangerous and life-altering," Marchelashvili spoke afterward.
"I think my result will stay as a record for a long time. I hope to break many other records."
After witnessing Marchelashvili's feat, the Georgian Records Federation issued a diploma confirming his result.
The federation will send the proof to the Guinness World Records headquarters for verification.
Guinness currently lists the record for 'Most Rubik's cubes Solved Underwater' as five.
The record was set by New Jersey native Anthony Brooks in 2014.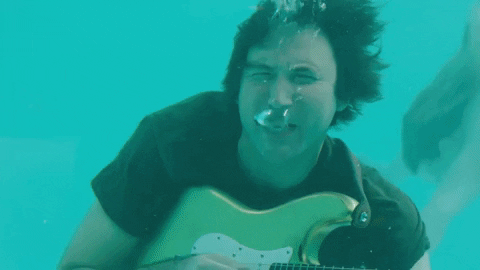 Some other interesting Guinness World Records are:
MOST BIG MACS CONSUMED IN A LIFETIME
Donald A. Gorske, United States consumed his 26,000th McDonald's Big Mac on October 11th 2012 — after 40 years of digesting Big Macs on a daily basis.
MOST APPLES HELD IN OWN MOUTH AND CUT BY CHAINSAW IN ONE MINUTE
Johnny Strange, a London-based performance artist, established the record of 8 apples in sixty seconds in October 2013 in South Yorkshire, UK.
Garry Turner from Britain can stretch the skin of his stomach to 6.25 inches due to Ehlers-Danlos Syndrome, a rare medical condition. It's a connective-tissue disorder where the collagen becomes defunct, and includes the loosening of hyper-mobile joints and the skin. "I have always known that my skin was different — as a small child my uncles used to have fun showing their friends," Turner said. "Stretching doesn't hurt at all. However, other aspects of the syndrome are very painful, [like my] joints."
YOU MIGHT ALSO LIKE:
World's Biggest Chess Piece Constructed In St. Louis [Video]