As the first time openly transgender governor nominee for a major party in the United States, it should come as no surprise that Christine Hallquist is making headlines all over the world. Vermont's democratic candidate will be going up against the state's current governor, Republican Governor Phil Scott who has been in office since 2017. This isn't the first time Hallquist has made history though. Check out how else she has made strides for the transgender community and learn everything you need to know about our country's first transgender governor nominee.
Hallquist Made History During Her Transition
Prior to her transition from male to female, Hallquist was chief executive of the Vermont Electric Cooperative, which is an in-state power utility company. Working there for 12 years, she became the first major business leader to transition while holding her position and remaining in office. Hallquist has openly discussed learning that she was transgender as a child saying:
"When I was 11 years old – I'll remember this day forever, it's like a snapshot – the day my mom dressed me as Little Red Riding Hood for Halloween. And it was beautiful. I loved it. And I said: 'Mom, I want to be a girl.' And she said: 'Well, never tell anybody that.'"
She has gained a ton of recognition from the transgender community for her bravery, as her transition quickly gained the attention of the public.
Hallquist's Transition Was Featured In A Documentary
During Hallquist's 2015 transition, her son Derek followed her experience in a documentary. Titled "Denial" the documentary went on to win numerous awards but was far from the story he expected to tell. Originally, the documentary was intended to be about the history of alternative energy sources in his home state of Vermont, but as interviews were collected over time, it became clear that there was a different story being captured. The documentary quickly began to morph into the story of how Derek's father, then known as Dave Hallquist, was hiding the fact that he was transgender and eventually followed his transition.
Hallquist Was Inspired To Get Into Politics At The Women's March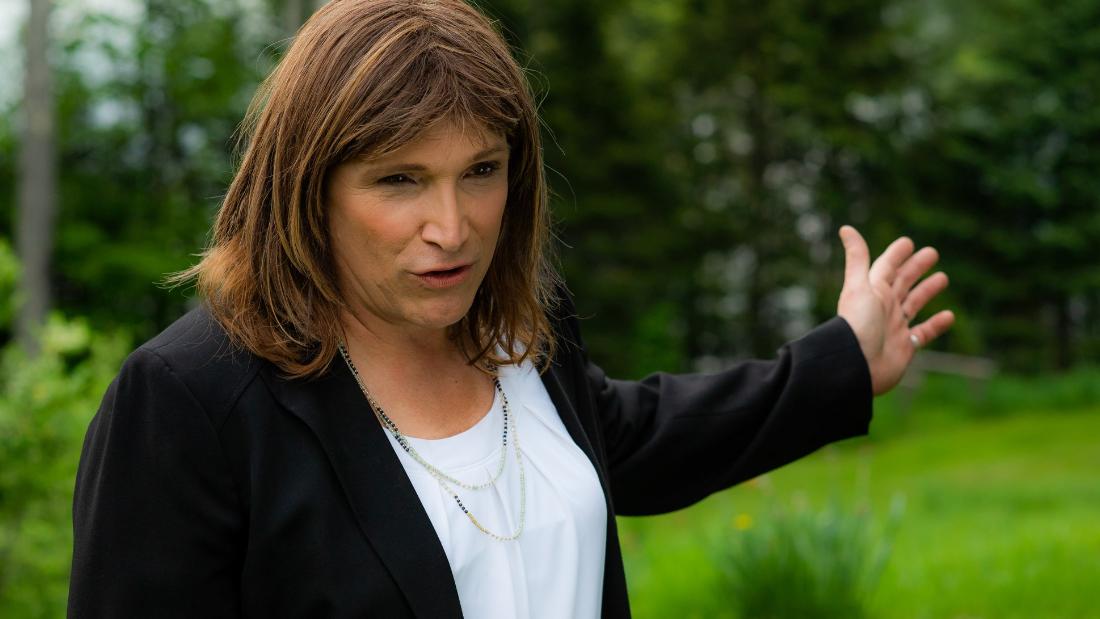 Hallquist never intended to get into politics, as she was more focused on reducing the effects of climate change. That all changed, however, when she attended an extension of the Women's March in Vermont and stumbled upon a group of women expressing themselves through poetry. In an interview with Elle, she said:
"On Jan. 20 of this year, I was down in Montpelier for the Women's March that was run by the youth in Vermont. And I listened to these four young women, all high schools seniors, who call themselves Muslim Girls Making Change. They were doing slam poetry on what it was like to live as Muslim in Vermont, and I cried. It was that moment that I realized we are not safe in Vermont."
Trump Also Inspired Her To Get Into Politics
Like most of us, Hallquist went into a political depression after Donald Trump was elected into office. She felt that the world was thrown into chaos, and becoming active in politics was one of the best ways she felt she could make a difference. It wasn't long after Hallquist got more involved in politics that she decided to take matters into her own hands and run for governor. Regardless of whether or not Hallquist gets elected into office, she is doing everything she can to get our country back on track!