Queen Elizabeth has been quite frank about her disinterest in meeting Donald Trump, but it would appear that she has changed her mind. The president is scheduled to travel to England on Friday where he will be making numerous stops during his trip, including one to Windsor Castle where he will likely meet the queen. He also plans to make a stop in Scotland where his mother (an immigrant) was born and where he has two golf resorts that he'll likely be playing a few rounds in while he's in town. It would seem that's all he's good at these days. Understandably, the UK is hardly excited to have the American president visiting and have come up with some hilarious ways to express that. Here are a few Trump protests being cooked up overseas that are going to be epic.
1. The Keep Trump Awake Event In London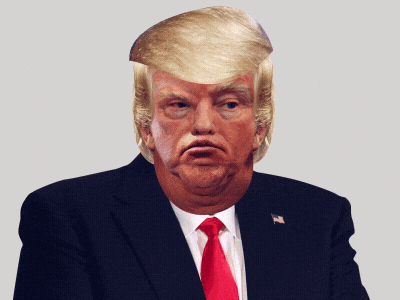 Rumor has it that Trump will be spending Thursday night at the Winfield House in London, which is basically just a huge mansion that the locals seem to be rather familiar with. Since the larger protests will be held on Friday, an anti-Trump group has decided to host an event designed to keep Donald up all night. Keep Trump Awake In London currently only has just under 300 people interested according to their Facebook event, but considering their plan includes pots, pans, horns and all other kinds of noisemakers, it's likely to attract quite a few people on the street.
2. The TrumPeste Protest Fest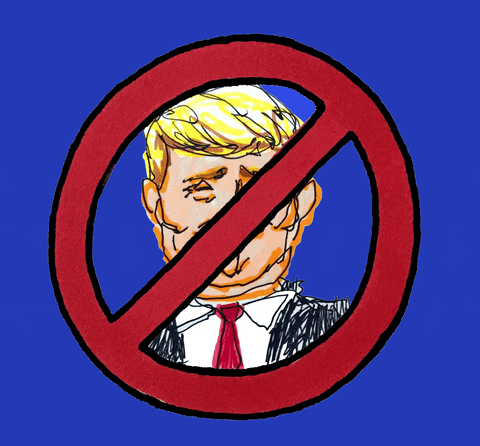 Grow, which was a factory in London that has since been transformed into an artsy restaurant and bar will be hosting an event in preparation for Trump's arrival. It would seem that the British are pretty pissed off at their government for allowing the American president to step foot on their soil. The TrumPeste Protest Fest is advertised as a form of preparation for the protests to come throughout Trump's stay, and attendees are asked to wear masks, wigs, and costumes to the event. Festivities will include speeches, puppets, poetry, music and a ton more. It sounds like it'll be one heck of a party!
3. Getting American Idiot To Hit Number One
It would appear that the British are far funnier than Americans give them credit for. They're determined to get Green Day's 2004 hit song "American Idiot" at number 1 during the time of Trump's visit. To do this, they're encouraging everyone to buy the song and stream it as much as possible, as apparently, the number of plays a song gets affects where it lands on the charts. Not only has this unique form of a protest gone viral, but it's actually working! "American Idiot" is rapidly climbing the charts, but only time will tell if they can get it to the top.
4. Handmaids Against Trump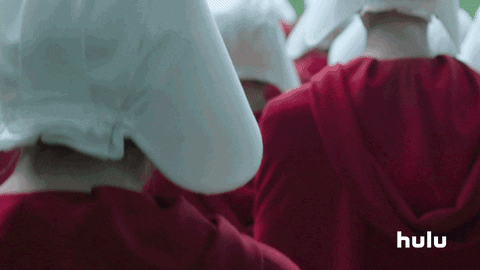 If you haven't started watching The Handmaid's Tale yet on Hulu, well, just start. You won't regret it. If you're already a fan of the show, then you'll be happy to hear that a group of people in London are organizing a meeting where they will protest dressed as handmaids. Imagine the images that will come from this. It will be beyond epic. The author of the book, Margaret Atwood, even tweeted about the event, so you know it's going to be YUUGE!
5. Donald Trump Is A DRAG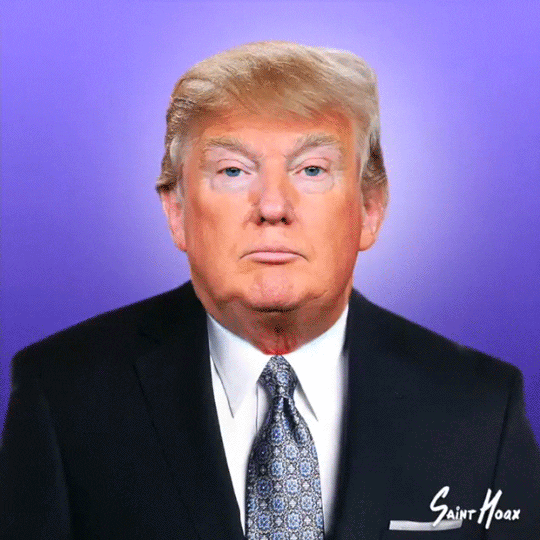 Trump is certainly a drag and has hardly been a friend to the LGBT community. In an attempt to defend diversity, a Drag Protest Parade has been organized to march through London in support of women, people of color, immigrants, the LGBT community and anyone else who has been treated poorly during Trump's time in office. The event has thousands of people interested in it and will help to bring some color to the protests that will be going on later this week. Hosts of this event have kindly made heels optional and given participants permission to wear flats without having to worry about too much judgment from others. It is a pretty long walk after all!
6. Banner Drop
People of the UK aren't just pissed off about Trump's obvious racism, sexism, and Islamophobia. They also have a problem with one of the largest countries in the world completely disregarding the science behind climate change. It's not just our world, even though many Americans like to think of it that way. We share this earth with dozens of other countries and billions of people. In order to make their voices heard, an enormous banner that reads "Trump: Climate Genocide" will be dropped off an embankment opposite the Houses of Parliament. By enormous I mean that event hosts are claiming the sign is 100 meters by 6 meters which translates to over 109 yards long and about 6 1/2 yards wide, making it longer than a football field. Hopefully, someone is able to capture this banner drop on camera so those of us in the U.S. can enjoy it as well!
7. Carnival Of Resistance In Scotland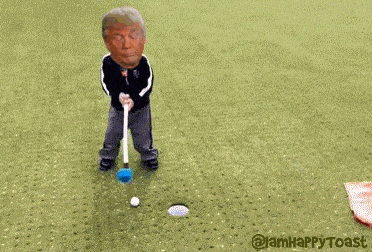 The protests are intended to continue into Scotland where Trump plans to stay in one of his golf courses. Creating their own Carnival of Resistance, they plan to hold a festival which will include several Trump themed games including "toss the welly at Trump" which requires players to toss a rain boot and "Trump's head coconut shy" which allows you to throw balls at coconuts that look like the president. Why do we not have these games here!? They're expecting a few thousand attendees who will also be able to take in a round of mini golf if they so desire and honor how Trump spends most of his time.
8. The Trump Baby Balloon
Last, but certainly not least, the Trump baby balloon. A campaign raised £16,000 to pay for the balloon, and after receiving permission from the mayor, they plan to fly it over London starting this Friday morning. The man behind this form of protest, Leo Murray, has said that this stunt is intended to play to Trump's personality. "He's a deeply insecure man, and that is the only leverage we have over him. If we want his attention, we have to do something that humiliates him." Hopefully, Trump gets a glimpse of this thing in action as well as a number of these other epic forms of protest!