Comedian and late night host of The Daily Show Trevor Noah hails from South Africa, yet seems to know more about American politics than most born citizens. He has a way of pointing out the obvious flaws in our country that for some reason so many of us can't seem to figure out ourselves. Politics are hard. I get it. But these GIFs point out the undeniable cracks in America's government, brought to you by Trevor himself.
On Being A Working Immigrant In The U.S.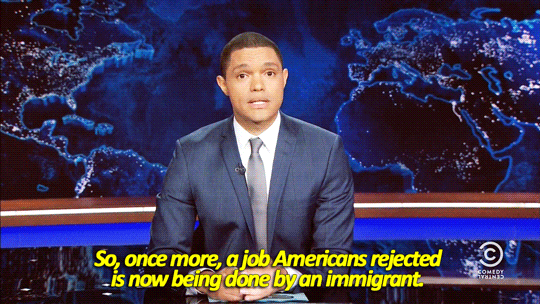 According to Trevor Noah, his gig hosting The Daily Show was offered to him only after a lengthy list of people first turned it down. Either that or he decided to exaggerate how he got his new job for the sake of a good joke. Conservatives are so concerned with their jobs being taken by immigrants, but it's not like people are lined up for jobs mowing the lawns of suburbia or driving taxis around New York City. Most Americans would laugh at the thought of taking on these kinds of careers, but Republicans are convinced that illegal immigrants are stealing them. Noah expresses a more logical thought on the subject using himself as an example saying, "So, once more, a job Americans rejected is now being done by an immigrant."
On The Similarities Between Pro-Lifers And Comic Book Collectors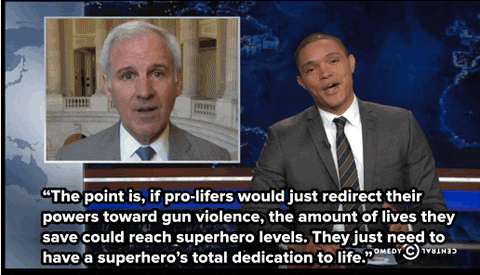 Pro-life enthusiasts have a strange way of caring more about unborn fetuses than children who've already been born. Thousands of kids are stuck in the system craving just a little bit of attention and love, but rather than spend an ounce of attention on them, they're busy trying to guilt women into giving birth to children that they don't want. The same goes for the energy that they spend on defending their right to own assault weapons and creating arguments against gun control. If they'd spend just an ounce of that energy on trying to save the lives of children being slaughtered in school nearly on a daily basis, then perhaps we would take their pro-life jabber more seriously. Noah described it best when he said, "The point is, if pro-lifers would just redirect their powers toward gun violence, the amount of lives they save could reach superhero levels. They just need to have a superhero's total dedication to life. Because right now, they're more like comic book collectors: Human life only holds value until you take it out of the package, and then it's worth nothing."
On American's Inability To Figure Out Gun Control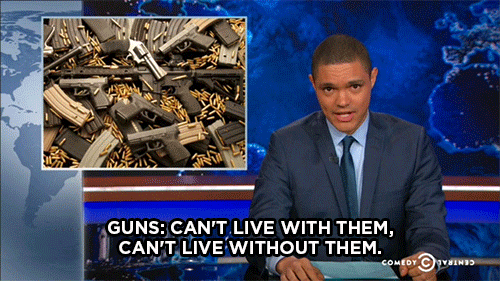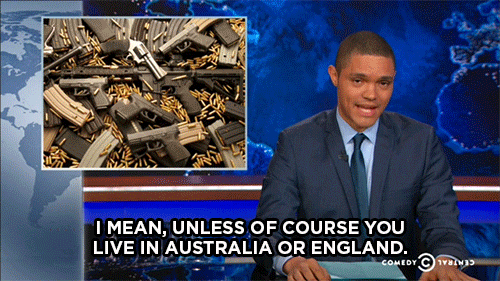 The United States is supposed to be a civilized country, yet our children can't even go to school without the fear of being shot. Time is taken away from learning the alphabet or algebra so that kids can have active-shooter drills. Even adults can't go to work without wondering if one of their coworkers might lash out after a bad day, and take it out on them. For some reason, we're the only country that can't figure out a way to prevent such things. Like Trevor said, " Guns: Can't live with them, can't live without them. I mean unless of course, you live in Australia or England."
On Making Changes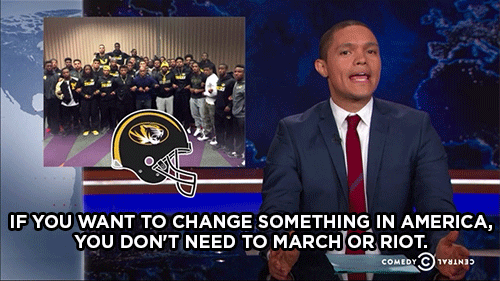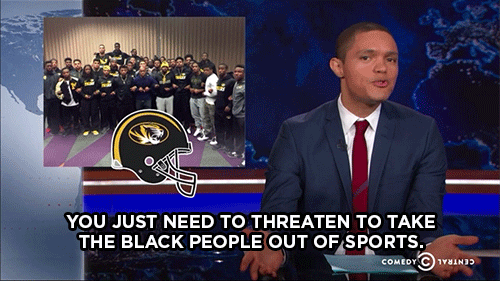 The government doesn't care about our protests and marches. They don't care what our signs say or how many nasty emails we send them. Our concerned tweets might as well be sent to outer space.  There are very few things that will get the attention of our government officials, but Trevor knows what's most important to the people of our country: Sports. "If you want to change something in America, you don't need to march or riot. You just need to threaten to take the black people out of sports." Imagine what would become of basketball and football?
On The Secret To Staying Young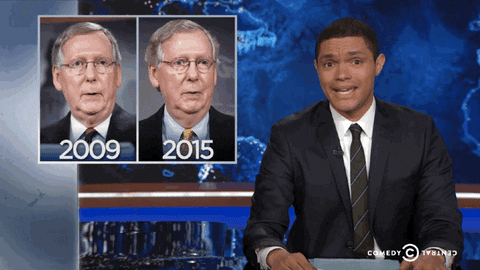 Most politicians age rapidly while they're in office. However, when you sit on your ass all day and don't actually do anything to help our country, then it would appear that you're able to put off the aging process. Congress has been pretty useless these days, so it's no surprise that Noah pointed out that they've discovered the secret to staying young. Inaction. "He's barely aged in the past six years, and all he's had to do about mass shootings is take no steps whatsoever. Yeah, Congress has discovered the fountain of youth! Pure, distilled inaction applied liberally to the face and then stick your face up your own ass for six years."
On Immigrating To America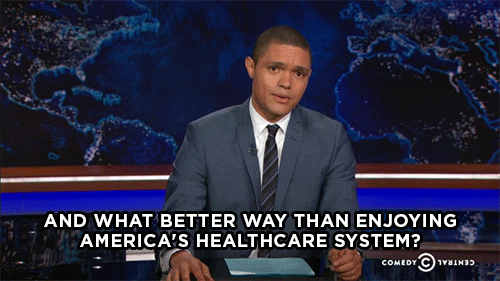 Noah often talks about his experience coming to the United States from South Africa. While talking about everything he was looking forward to about moving to America, there's no surprise that he touched on our infamous healthcare system. In case you didn't know, South Africa has both a private a public healthcare system. Most of the public take advantage of the public healthcare system, which while is largely underfunded, is still more than what we have here in the U.S. "And what better way than enjoying America's healthcare system?" he said about his experience immigrating. Perhaps Noah was looking forward to the healthcare system here because on paper it looks better than what he was used to. Boy, was he in for a surprise!
On Media In America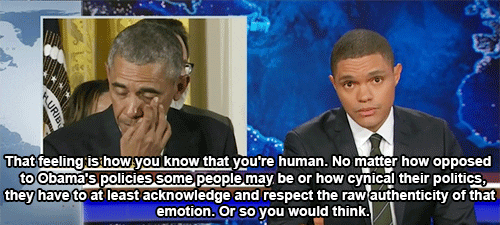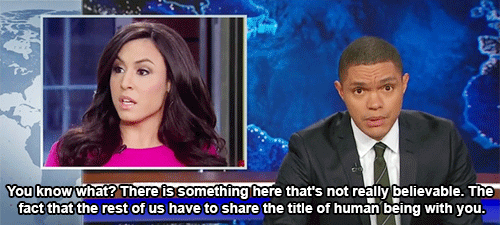 The media can be pretty harsh. They'll literally say anything to prove a point, even if it's not only ridiculous but a flat-out lie. When Obama shed some tears on camera, certain members of the media accused him of bringing an onion with him to the podium to help him simulate tears. Kind of messed up. Trevor just loves to call out people for their nonsense, which is exactly what he did here. He explains Obama's tears by saying, "That feeling is how you know that you're human. No matter how opposed to Obama's politics some people may be or how cynical their politics, they have to at least acknowledge and respect the raw authenticity of that emotion. Or so you would think." It would seem that not all members of the media know how to be human. At least we have people like Trevor Noah around to put them in their place!