Melania's recent disappearance act inspired quite a few rumors giving reasons as to why she had stepped out of the public eye for nearly a month. While Trump insisted that his wife was recovering from a medical procedure involving her kidneys, the logical explanation was that the First Lady finally came to her senses and left her cheating husband.
Those rumors were disproved when she finally appeared in front of the cameras at a briefing on hurricane preparedness at FEMA Headquarters. Melania still seemed a bit off though and after careful inspection of the video, it's evident that Mrs. Trump has been replaced by an AI bot, and a poorly made one at that. Clearly, she took off and left her husband high and dry, and the hospital stay became a coverup for the much needed time to speed up production on the Melania robot and get her ready for her first public appearance.
Likely, building started soon after the news broke of his affair with Stormy Daniels but things needed to be rushed these past few weeks as the media began noticing Melania's absence. The AI bot may not have been ready yet though, as there were several indications that the woman sitting next to Trump was in fact, not his wife.
The Bot Actually Smiled Numerous Times
We all know that the real Melania doesn't smile, or at least when her husband is around. In this extremely short clip of their meeting, she can be seen smiling every eight or nine seconds, which is more than enough proof that she has to be an AI bot. Each smile was different as if someone behind the controls was experimenting with the different types and couldn't decide what kind of mood he wanted the bot to be in. Her first smile is awkward and nervous, then an appreciative grin, then a sensual glance at one of the men at the table, then the one seen here where she's looking at Trump with genuine adoration. No, I call BS. Melania would never do that in real life.
It Didn't Speak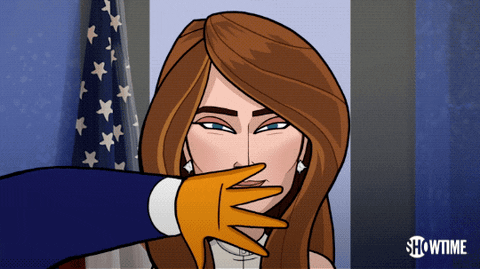 Likely the AI technology isn't up to par just yet to allow the Melania bot speak without coming off as unrealistic. Either that or in Trump's rush to ensure the world his wife hadn't left him, the people working on the robot didn't have time yet to install it. Instead, they had the bot nod a lot throughout the meeting to offer some sense of her making contributions to the conversation. Then Trump being the sexist pig he is, spoke for her in regards to her health concerns but that's nothing out of the ordinary for the couple.
It Didn't Cringe
While Trump was speaking about Melania's "rough patch" he puts his hand on hers, and she doesn't flinch or flick him away, which is highly unusual. Even Vice President Mike Pence seemed to wince when Trump put his arm on his shoulder, while Melania was motionless. She certainly wasn't overwhelmed with joy, but she seemed far less repulsed than usual. It might be a small observation, but it definitely contributes to the argument that the real Melania is off sipping cocktails on a remote island far, far away and Trump has replaced her with some kind of highly realistic robot.
The Nameplate Only Said First Lady
Instead of her full title, First Lady Melania Trump, her nameplate only says The First Lady. Either the crew over at FEMA headquarters lazily reuses these throughout each presidency, or they're trying to tell us something. Perhaps it's they're way of informing the world that this "person" isn't Melania and doesn't deserve the nameplate made for her. Trump's nameplate simply says The President but could be just to give it a more cohesive look. Obama got a nameplate with his official title on it when he worked with FEMA. Just saying.
Its Hair Was Disheveled
Melania's hair is always on point, and one of the first things I noticed in this video was that it looked different. Not only did it look thin and stringy, but it didn't look like she had anything done to it. It almost looked like someone had styled it but then she decided to take a nap and no one fixed it before she sat in front of the cameras. Maybe she took out her hair extensions, or maybe it was a detail overlooked by those who made the AI bot. I'm thinking it's the latter.
Its Chest Seemed Larger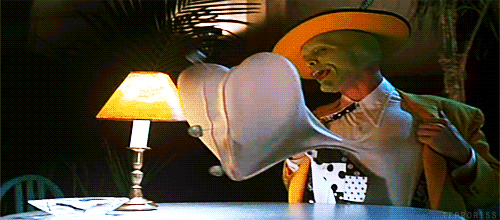 While Melania has certainly never been considered flat-chested, she seemed slightly more well endowed during her reappearance. Now, there are three possible reasons for this. Her stay in the hospital had nothing to do with her kidneys but was actually an excuse for her recovering from several plastic surgery procedures, one which included breast implants. Another possibility is that she's pregnant. Not with Trump's kid though of course since she definitely hasn't touched him since he moved into the White House. Then there's the most likely reason being that Melania's gone and this is some kind of robot. With Trump being, well Trump, it's not at all far fetched that he asks for his AI wife to be more well endowed. In fact, she's probably not just any old robot but his own personal sexbot. Hopefully, that will hold him over for the next few years until he's no longer president and it's socially acceptable for him to hang out with prostitutes and porn stars again.
Its Face Was Rubbery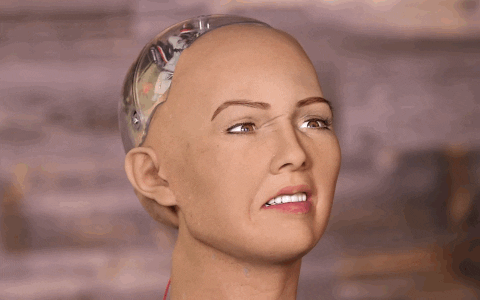 With all of the botox Melania has done, it might be hard to notice that her face looked different, but I noticed that it seemed a bit too smooth during her reappearance. Now, she could have disappeared for a few weeks to take a much-needed spa vacation. Or she could have gotten more Botox. But I'm going with the most obvious option, that she's gone and this AI bot has taken her place. Now the only question is whether or not Trump has even noticed.