The only thing Republicans fear more than a woman or a black man sitting in the White House is Obama breaking into to their homes in the middle of the night and confiscating their guns. They have enough weapons to take out an audience taking up an entire football stadium, but as long as there's no proof, they intend to harm anyone, storing more guns than the U.S. Army is their right. When they feel this particular part of the amendment is being threatened, the right reacts in the most preposterous ways. They will never admit that easy access to guns has everything to do with the school shootings in America, so they blame literally anything else. Here are some of the most ridiculous things the right has blamed for shootings.
Grocery Store Porn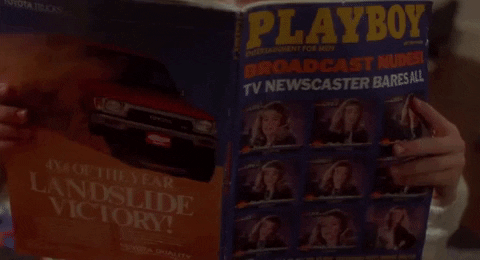 According to Diane Black, a Tennessee Republican running for governor, grocery store porn magazines are to blame for school shootings. Apparently, they're too available, and kids can just reach up and grab them whenever they're in the store. Obviously Ms. Black has never checked out the porn selection in her local supermarket because these kinds of magazines are kept high up in plastic wrappings. You can't even browse through them. Also, kids under 18 can't buy them so they'd have to go through the trouble of stealing a porn magazine when they can just watch free videos from the comfort of their own home. Also, what exactly is the connection between porn and guns? Doesn't make much sense, but that's the Republican rationale.
Abortions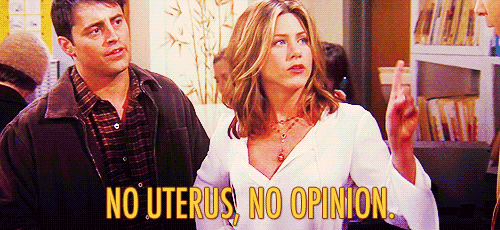 When in doubt Republicans blame abortions. At least that's what Texas lieutenant governor Dan Patrick did. The guy said, "We have 50 million abortions. We have families that are broken apart, no fathers at home … And we stand here and we wonder why this happens to certain students." So if I'm interpreting this correctly, these teenagers are becoming terrorists and killing their classmates because their mother's had abortions, which drove away their fathers, and since women can't raise kids on their own, teenagers are taking it out on the world by becoming mass murderers. Yep, sounds about right.
Violent Video Games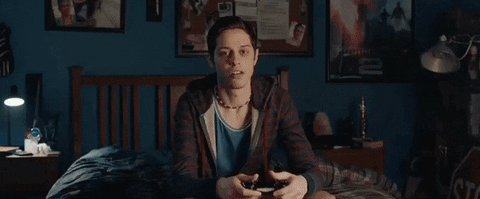 Video games have been blamed for a number of things over the years, but school shootings have got to be at the top of the list of most outrageous accusations. If playing a game that requires shooting zombies, Nazis, or aliens "desensitizes" kids so that they think it's okay to shoot and kill people, there's something wrong with that kid's head. Violence has been depicted in cartoons, movies, books and in life since the dawn of time. School shootings are fairly new, so to blame something that has been around for so long doesn't exactly add up. Video games have ratings for a reason, to ensure violent games don't get into the hands of impressionable kids. If only we could do something like for guns, so they're less likely to get into the hands of high schoolers…
Women
The recent school shooting in Sante Fe started a (dare I say) trend where now women are being blamed for their male classmate's actions. One of the victims had turned down the shooter when he asked her out, apparently embarrassing him in front of others in school. More than just a few media outlets not only blamed her for the shooter's action but actually had the nerve to say that if girls were nicer to boys they might be able to prevent shootings from happening. Ummm, really? Instead, how about we teach these boys that they aren't entitled to attention or admiration from girls. That when a girl turns them down, that it isn't an invitation for them to pester her until she changes her mind. That it's THEIR fault for murdering their classmates, and NO ONE else.
Sex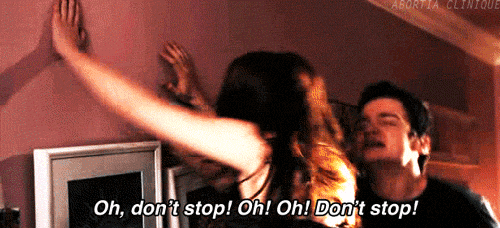 We all know Republicans don't want anyone having sex unless it's them. This includes teenagers, and the far-right is actually blaming sexually active high schoolers for shootings. Stemming off of the reason mentioned above where they are blaming women, they think that if girls are discouraged from having sex with anyone, there won't be boys who feel left out. Apparently, girls choosing who their sexual partners are is unheard of, and they think enforcing monogamy is the best solution to prevent shootings. Let me say this one more time. TEACH BOYS THAT THEY AREN'T ENTITLED TO SEX OR ORAL OR EVEN A SECOND GLANCE!
Musicians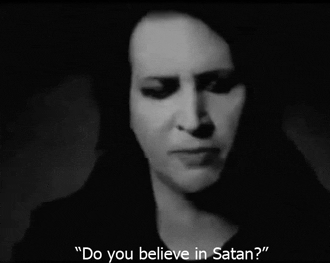 When at a loss for excuses, Republicans eventually will turn to music when they're looking for something to blame. Marilyn Manson and Eminem are just a few entertainers who've been blamed for teenage violence, including school shootings. The far-right is convinced that the devil himself is featured on some of these albums, sending kids subliminal messages that lead them to make violent decisions. Unlike guns, however, music sales are controlled through the use of album ratings so parents know what's appropriate for their kids. If only guns had a similar rating! For example, old-school handguns can be rated T for teen. AR-15s, not so much.
Ritalin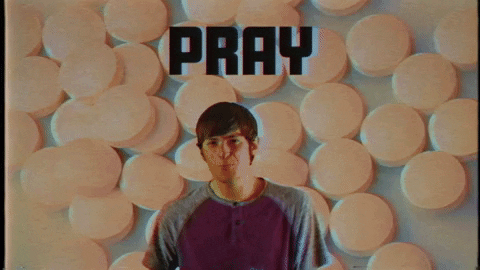 If you ask Oliver North, incoming president of the NRA, then Ritalin is to blame for school shootings. While ADHD has been widely over-diagnosed and a ton of kids are popping Ritalin along with their Flinstone vitamins each morning, North fails to make a connection between the drug and the increase in school shootings. If anything it would only help shooters focus on their plans more when otherwise they may have gotten distracted by something else. Hardly enough to blame them entirely though.
Backpacks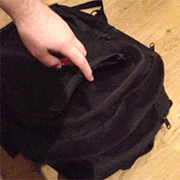 After the Parkland shooting, backpacks were largely blamed for the lack of security in schools. It even got to the point where students are now required to use clear backpacks, which is pretty much every menstruating teenager's worst nightmare. Correct me if I'm wrong, but aren't these school shooters using semi-automatic rifles that are quite large? Too large to fit in any backpack, that's for sure. It's just another obsolete thing to blame these tragedies on and distract everyone from the fact that they're still not admitting that our country has a gun problem.