While Kim Kardashian and President Trump might have led us to believe they met to discuss prison reform, that couldn't be further from the truth. What could a Kardashian possibly have to say about being in prison anyway? The fact is that the two reality stars met to discuss a possible collaboration between Trump and Kim's husband Kanye West. Since the president doesn't respond well to black men or women over the age of forty, Kim was sent to talk business rather than West himself or momager Kris Jenner. Likely Trump was suckered into this collaboration after confusion over who he was meeting led to an awkward meeting between him and the Kardashian. Insiders say the president thought he was having a meeting with a different Kim, Kim Jong-Un. The mix up became apparent to Trump's advisors after the president thanked the Kardashian for her kind words written in a letter sent to him, one that he also mentioned he hadn't had a chance to read yet. Kim simply smiled and nodded, assuming one of her people had sent him a note. While it's unknown at this time what kind of collaboration Trump and Kanye will be doing, here are a few possibilities.
Trump To Be Featured On Kanye's Next Song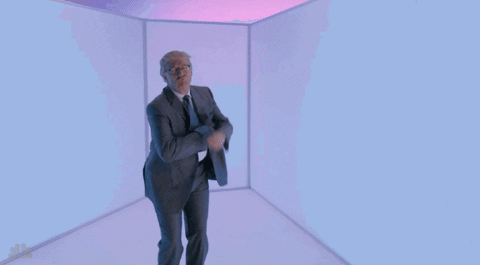 We all know it doesn't take much skill these days to be an artist. If Kanye can use auto-tune to make people think he knows how to sing, then so can Trump. Likely they're in discussion now as Trump assumes it's only a matter of time before he's impeached. Without a career to fall back on now that he has sufficiently established what a terrible person he is, setting this up with Kanye will ensure he at least has something in the works after he leaves the White House. Likely he'll only get one or two lines, something about all the haters and losers, but it's a paycheck!
Trump And Kim Will Release Sex Tape Directed By Kanye
As a form of realism, West has talked about putting some of the characters from his "Famous" music video into action. While the world would look at it as porn, Kanye calls it art, and there's no doubt that his wife is on board. With both Trump and Kim featured in his music video in the buff, they're the two most likely candidates for this form of artistic expression. And since Kim is no stranger to sex tapes and Trump is no stranger to paying for sex, the two couldn't be a better duo for the project. There's no word on whether or not Kanye will be joining the two or if others from his video will be making an appearance.
Kim And Kanye Will Be Moving Into The White House To Film Their Lastest Reality Show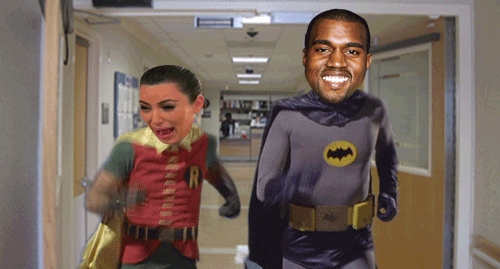 Trump's advisors have been busting their asses to improve the president's approval ratings, as it's the only thing that seems to be important to the man. Since they've obviously failed, Trump may have taken things into his own hands by taking up Hollywood's most drama-filled couple up on an offer he simply couldn't refuse. Since both Trump and Kim are reality TV pros and Kanye has made numerous appearances on Keeping Up With The Kardashians, it only makes sense that they would lean toward a similar project. Imagine a show where Kim and Kanye move into the White House with the Trumps, and we get inside look at the chaos that is our country. Trump and West will argue over dinner about policies neither can change while Kim and Melania compliment each other's shoes. It would be an instant success.
Kanye Is To Become Trump's New Stylist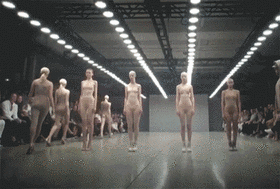 Many of us are still shocked at just how important fashion is to Kanye. Besides the fact that he seems to have no fashion sense at all, he still manages to have a successful clothing line. Trump has even less fashion sense then he does, so it wouldn't be so far-fetched if their collaboration ended up being related to the president's style. He could certainly use some tips. The suit is a classic look for these men in office, but perhaps Kanye is planning some kind of makeover that includes a snazzy tie and a more suitable haircut.
Kanye And Trump Plan Twitter Feud To Boost Their Careers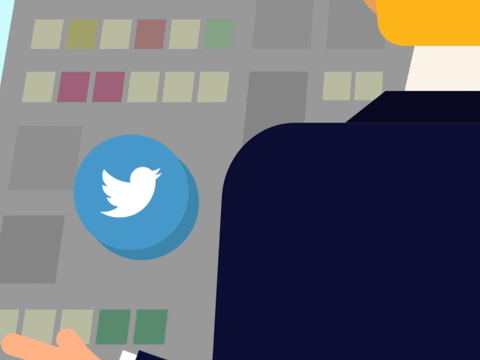 Twitter feuds are the fastest way to boost careers these days, as it's the easiest way to catch the media's attention. After Kanye recently professed his love and support for Trump, the two having a well-thought-out feud would certainly give them the career boost they both need right now. Likely since Trump is still in office, the feud would be designed to benefit Kanye's career. Then, once Trump is impeached, the feud would shift so that it gives the Don's career a boost and he can get back into reality television. That's probably the only possible career option he'll have at the end of the Trump Era, and it definitely won't be a show that presents him in the best light.
Trump Is Helping Kanye Prep For The 2020 Election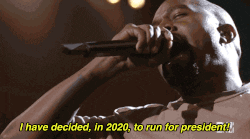 When Kanye announced that he'd be running for president in 2020, aside from thinking he was insane, we also thought it was because he thought he could do a better job than Trump. However, now that we know he supports the Cheeto-in-chief,  it's unclear what his intentions are for the upcoming presidential election. By befriending Trump, perhaps he's keeping his enemy close. More likely, though, he's just wiggling his way into politics and might even be trying to run alongside Trump in the next election. Maybe as his vice president or maybe as his opponent, only time will tell.
Trump And Kanye Will Be Producing A Show Proving Conspiracy Theories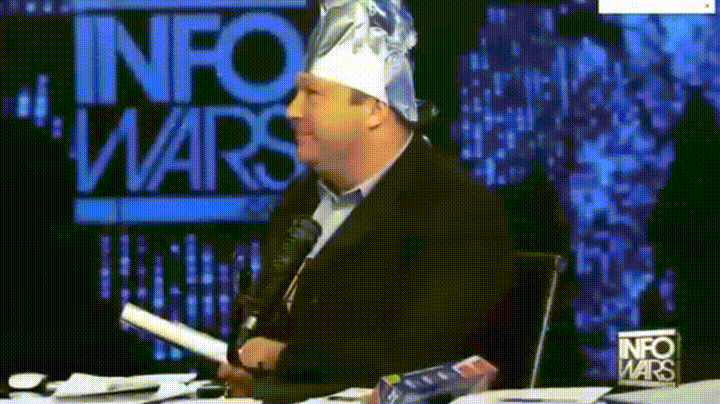 Kanye thinks slavery was a choice. Trump thinks Obama is spying on him. The two are so out of their minds that they would be the ideal hosts of a conspiracy show. That is if the intended audience of the show was strictly conspiracy theorists and institutionalized nut jobs. Oh and stoned college kids. They'll watch just about anything.